Imagine the bliss of alleviating tailbone pain and improving posture effortlessly with a butt pillow. Well, it's time to turn that dream into reality with the incredible world of butt pillows! In this blog post, we will explore the various types of butt pillows, their benefits, and customization options. So sit back, relax, and let's dive into the fascinating world of butt pillows!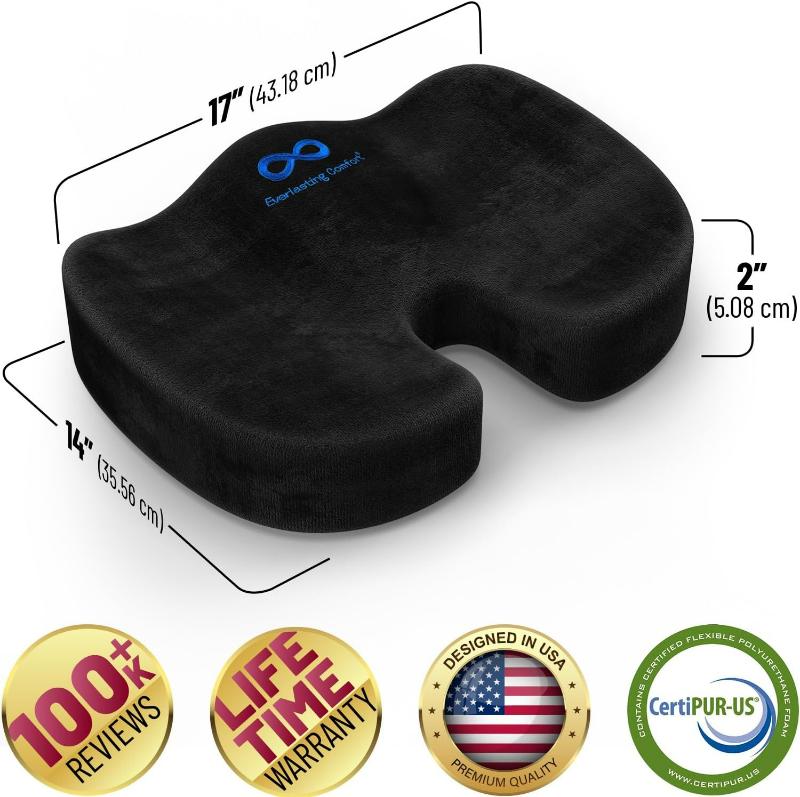 Short summary
Experience amazing comfort and support with the rising popularity of butt pillows!
Discover your perfect pillow with memory foam or natural latex options for sleeping, lounging, post surgery recovery and more.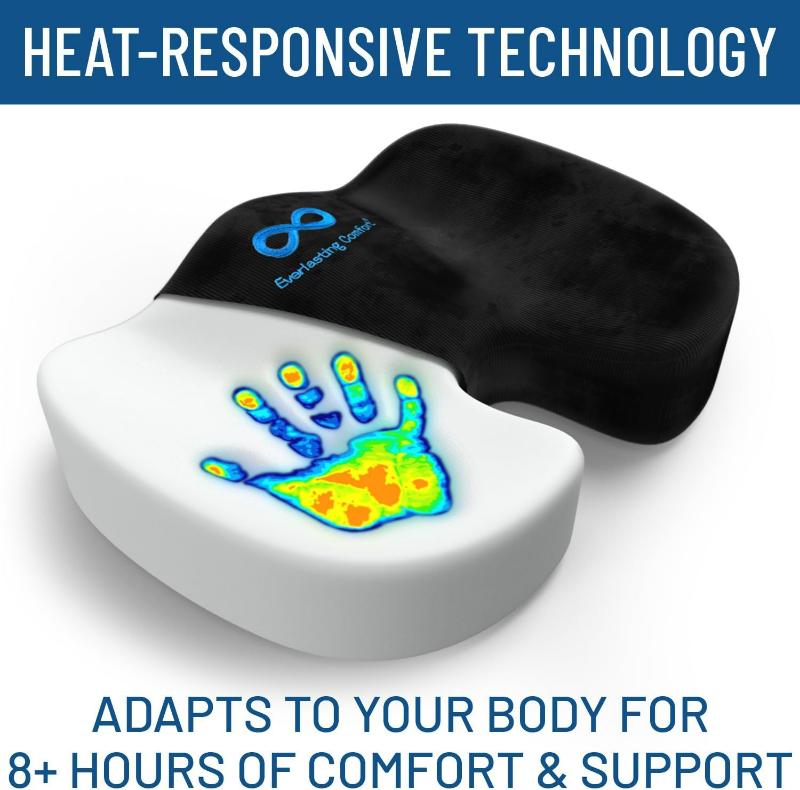 The rising popularity of butt pillows
Butt pillows are quickly becoming increasingly popular due to their incredible comfort and support benefits when used on an office chair. With a variety of types such as memory foam, and natural latex foam, these pillows cater to different preferences and provide unbelievable comfort, unparalleled stress relief, and unmatched improved posture, especially for those with a big ole booty.
The rising popularity of the booty pillow can be attributed to their numerous benefits, including enhanced comfort, reduced tailbone pain, and improved posture for people who spend long hours sitting. With such incredible advantages, it's no wonder that more and more people are turning to butt pillows as a go to solution for their seating needs.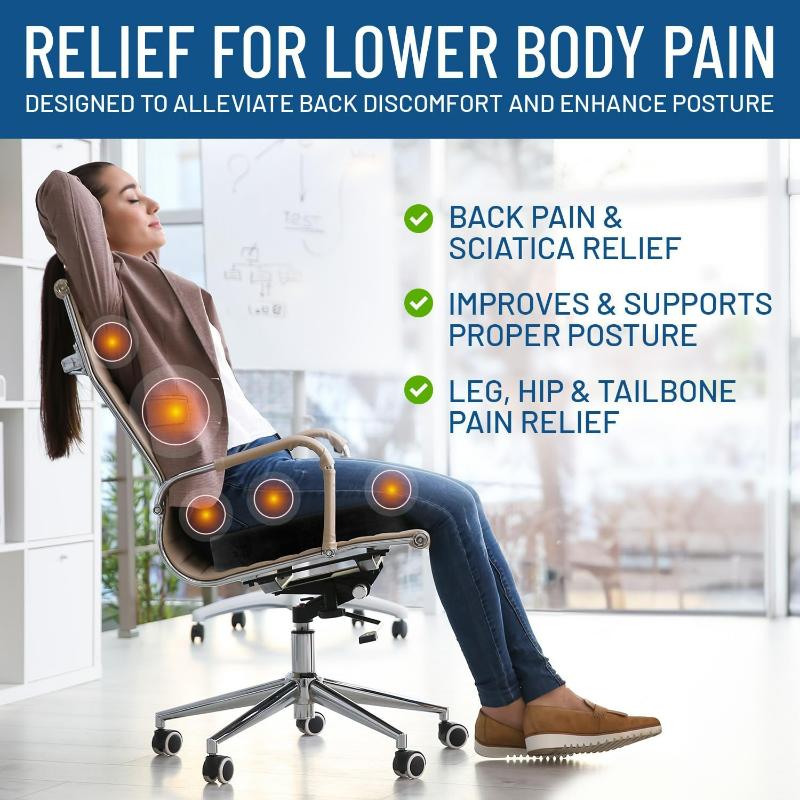 Types of butt pillows: memory foam vs. natural latex foam
When it comes to choosing the perfect butt pillow, you'll likely find yourself comparing memory foam and natural latex foam options. Each type has its pros and cons, so let's briefly dive into the differences and benefits of these two popular materials before exploring them in depth in the following subsections.
Memory foam butt pillows
Memory foam butt pillows are made of a special type of foam designed to contour to the shape of your body and provide support. They offer excellent support, comfort, and heat retention, making them an amazing choice for those looking to enhance their sitting experience.
However, there's a downside to memory foam butt pillows.
They can be quite expensive.
They may not be suitable for people with allergies.
Due to their weight and bulk, they might not be the most portable option.
Despite these drawbacks, memory foam butt pillows remain an excellent choice for individuals seeking outstanding support, comfort, and durability.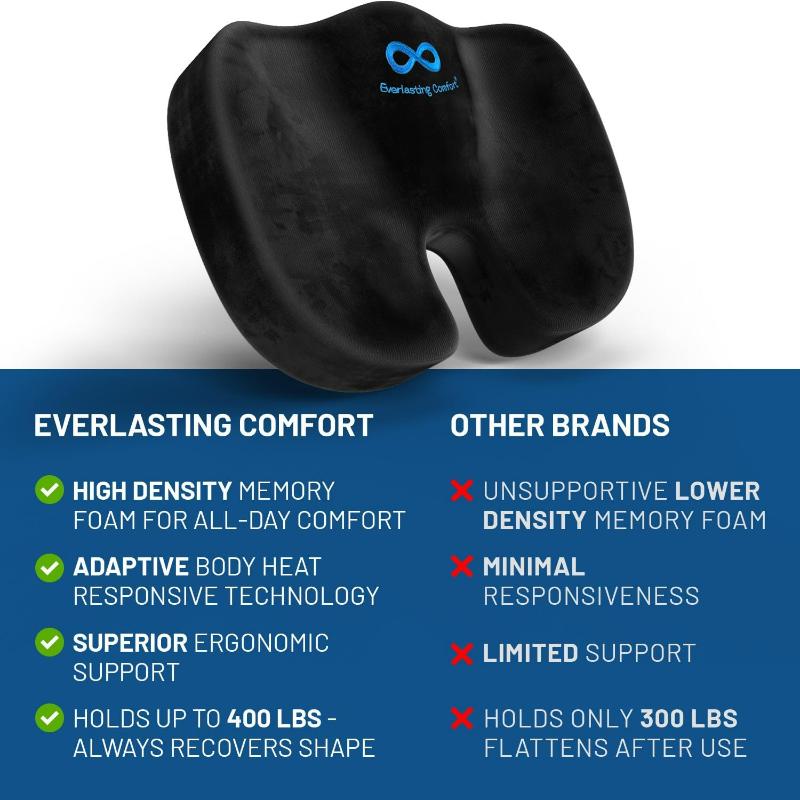 Natural latex foam butt pillows
Natural latex foam, made from the sap of trees, is an eco friendly alternative to memory foam. Natural latex foam butt pillows are way more affordable than memory foam pillows and are super hypoallergenic. However, they may not provide as much support and comfort as memory foam pillows.
The buttress pillow, for example, is luxuriously soft yet supportive, hypoallergenic, and very durable. However, not everyone might find it affordable as it is more expensive than other types of pillows and not as widely available.
Overall, natural latex foam butts pillow offer a range of amazing benefits but may fall short in terms of support and comfort compared to their memory foam counterparts.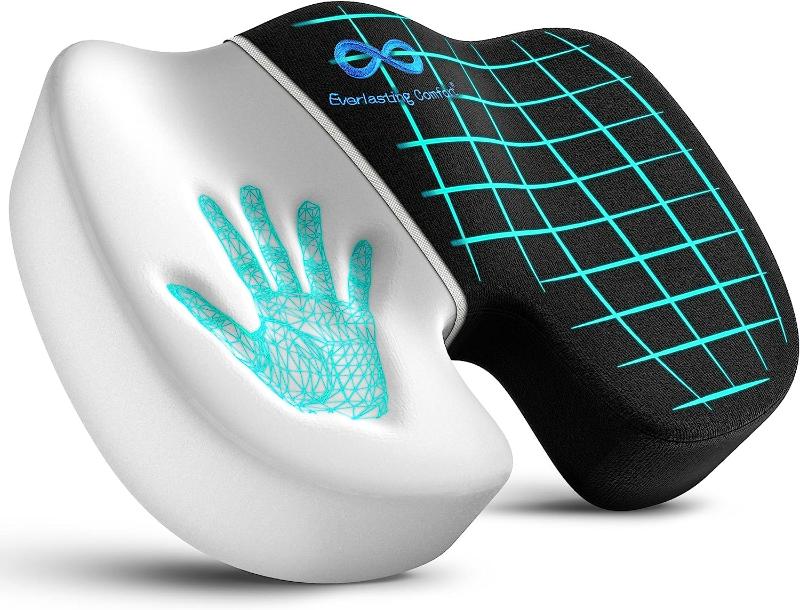 Best uses for butt pillows
Butt pillows are incredibly versatile and can be used for various purposes, such as providing extra support while sleeping, lounging, or even recovering from surgery. Their unique design and materials offer unparalleled comfort and support, making them an ideal addition to your daily routine.
Whether you're binge watching your favorite show, taking a well deserved nap, or recuperating after a surgical procedure, a butt pillow can provide the extra support and comfort you need. With their ability to reduce back pain, improve posture, and conform to your body's shape, butt pillows are quickly becoming an essential item for people of all ages and lifestyles.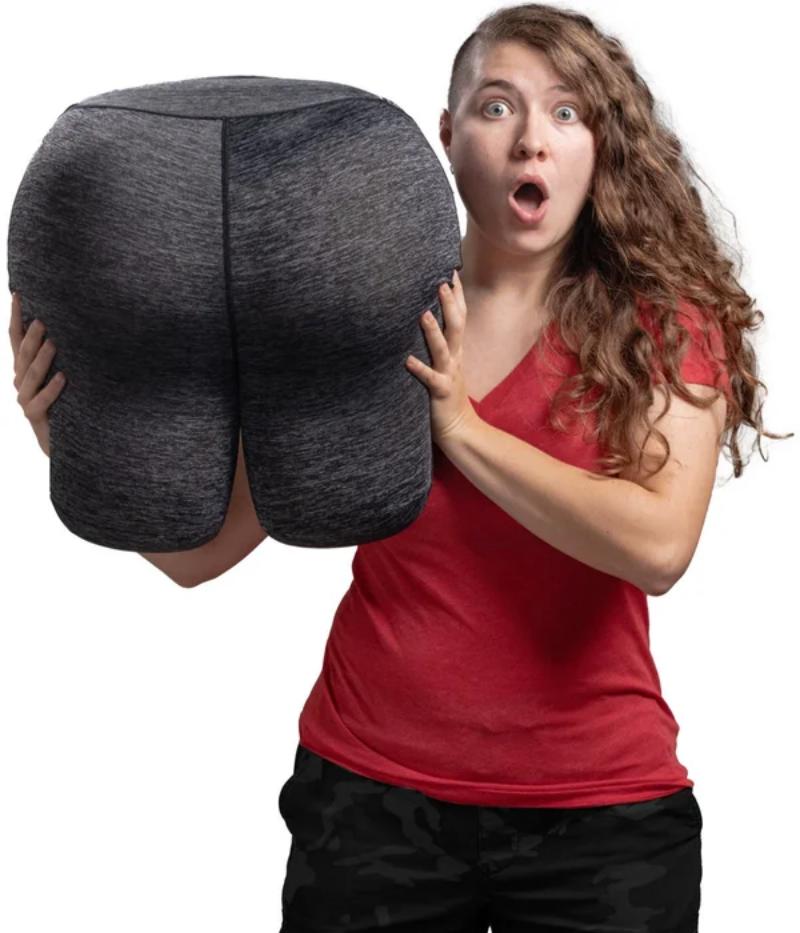 Addressing tailbone pain with a butt pillow
Tailbone pain, often caused by sitting for extended periods, can be a real discomfort. Thankfully, butt pillows can come to the rescue by providing support and cushioning to alleviate pain and pressure on the tailbone area. Both memory foam and natural latex foam butt pillows offer fantastic firm support and cushion throughout, ensuring that you can sit comfortably for hours on end.
Butt pillows are recommended not only for people with back pain, but also for those with joint issues, slipped discs, or sciatica. By providing support to the lower back, hips, and tailbone, these pillows can dramatically reduce pain and discomfort while promoting proper posture. So whether you're working long hours in the office or spending time in the car, a butt pillow can make all the difference in your overall comfort.
Customizing your butt pillow experience: washable yoga pant covers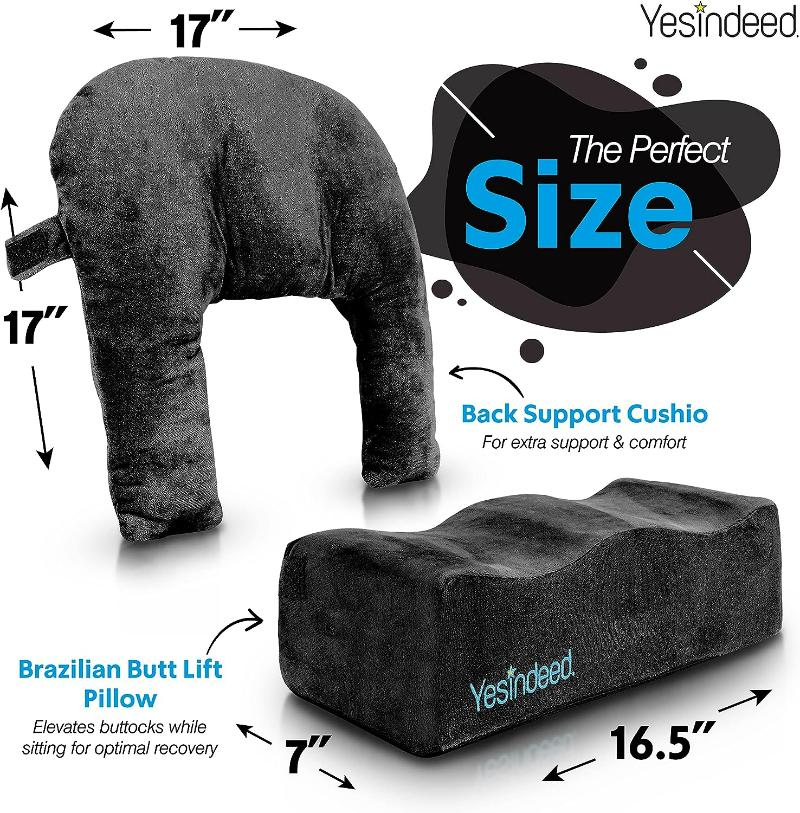 One of the most exciting aspects of butt pillows is the customization options available, such as washable yoga pants covers for added comfort and style. These covers offer incredible stretch ability, superb moisture wicking, unparalleled comfort and fit, unbeatable durability, and unsurpassable hygiene. When you order a buttress pillow, you'll receive the pillow with its silky smooth inner lining and a yoga pants outer cover of your color choice. Additionally, three mini butt keychains, a care and use guide, and two awesome stickers will be included.
The cover of the buttress pillow is made of silky smooth yoga pants material, which is removable and machine washable, allowing you to keep your washable yoga pants cover fresh and clean at all times. With such amazing customization options, you can truly make your butt pillow experience unique, stylish, and comfortable.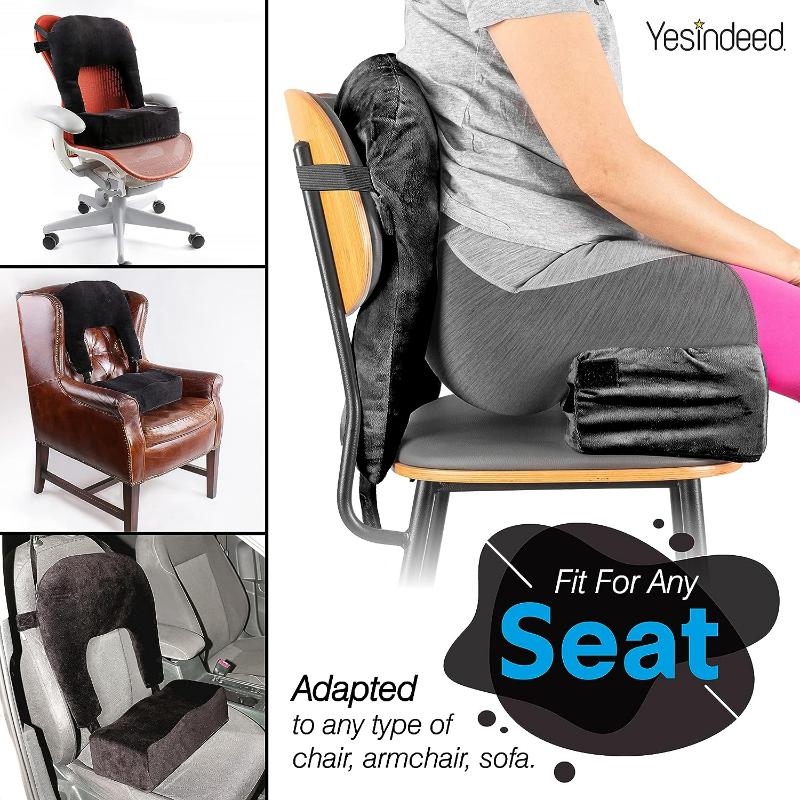 Top butt pillow picks for this year
With so many great butt pillows on the market, it can be tough to choose the best one for you. For this year, some top rated butt pillows include a thick yet lightweight gel cushion, ergonomic cushioning, and a bigger seat cushion with ample cushioning. However, it's important to note that the comfort of any given seat cushion, is entirely subjective, and what works for one person may not work for another.
Ultimately, the best butt pillows for this year provide incredible comfort and support, helping to dramatically reduce back pain and improve posture. By considering factors such as:
Size.
Shape.
Material.
Personal preferences.
You can find the perfect seat and butt pillow to enhance your sitting experience, whether you're working from home or simply want to watch tv, making everyday activities more enjoyable.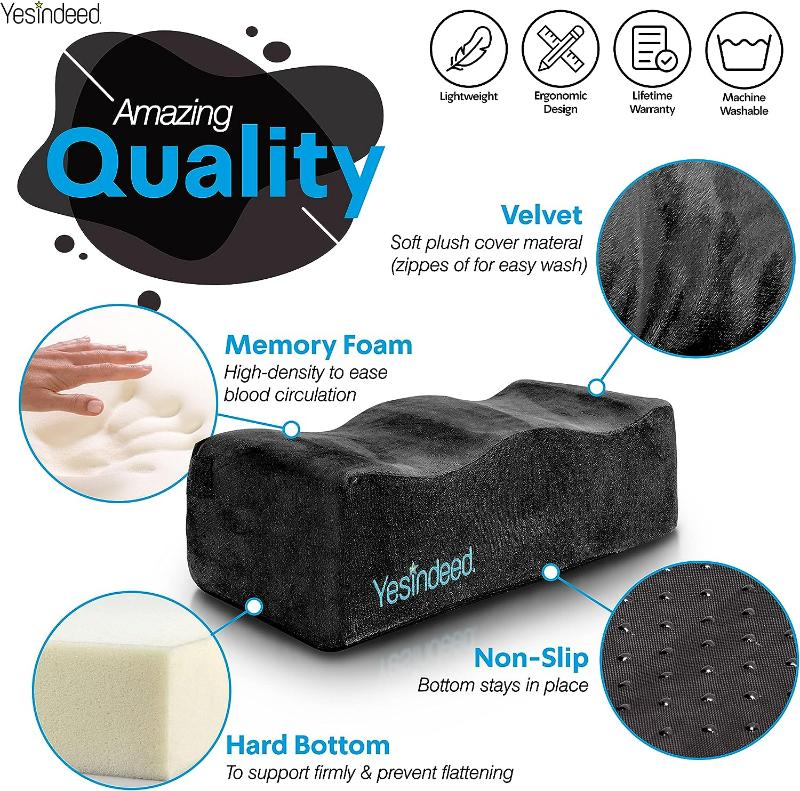 How to choose the right butt pillow for you
When choosing the right butt pillow for your needs, it's essential to consider factors such as shape (flat or U-shaped), material, thickness, size, and portability. It's also important to keep in mind the purpose of the pillow, whether it's for general comfort, tailbone pain relief, or post surgery recovery.
Memory foam and natural latex foam butt pillows are two popular options, each with their pros and cons as discussed earlier in this blog post. By considering your specific needs, preferences, and budget, you can select the perfect butt pillow to provide the ultimate comfort and support, making sitting for long periods a much more enjoyable experience.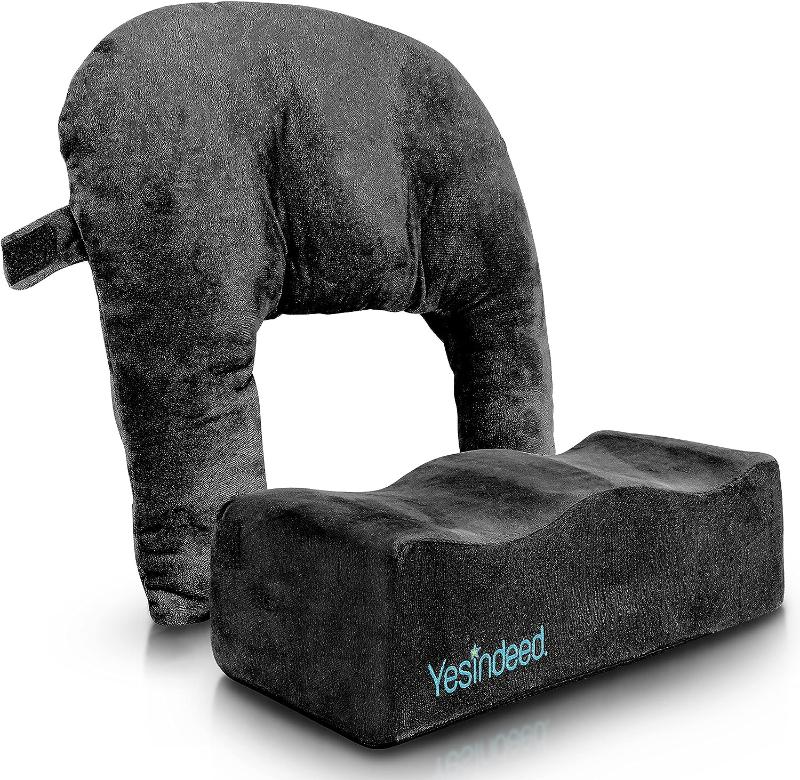 Caring for your butt pillow
To ensure the longevity and satisfaction of your butt pillow, proper care and maintenance are essential. For most pillows, you can follow these steps:
Remove the pillow cover and machine wash it using mild detergent.
If the inner pillow lining needs cleaning, you can also machine wash it.
Use a washing bag to protect the pillow during machine washing.
Dry the pillow thoroughly before using it again.
By taking proper care of your butt pillow, you can enjoy the comfort and support it provides for years to come. A clean and well maintained pillow not only feels better, but also contributes to a healthier and more hygienic sitting and sleep environment.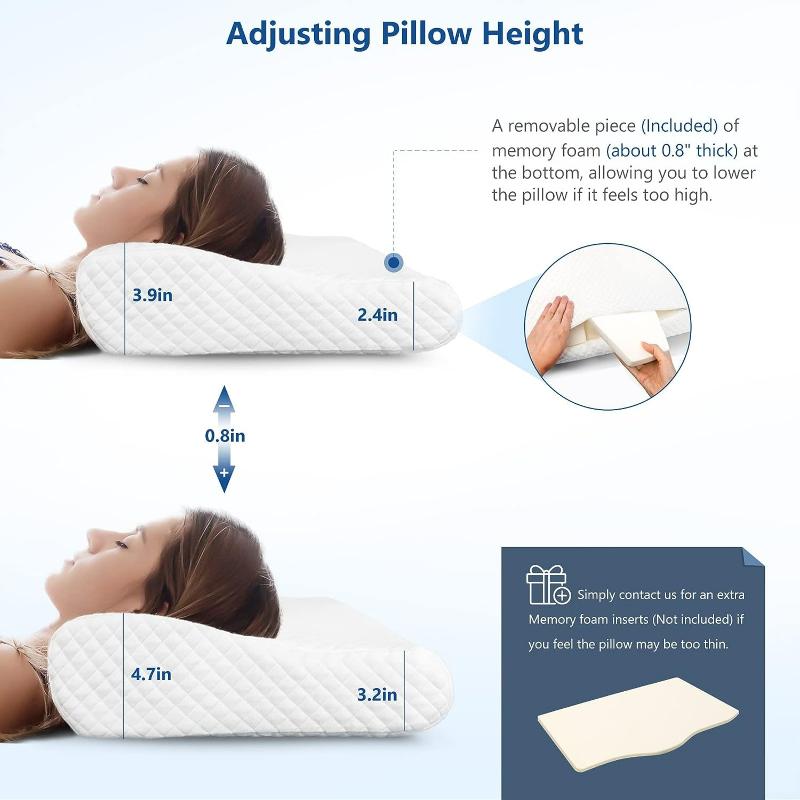 Not just for fun: the science behind butt pillows
Butt pillows are not just trendy and fun; there's real science behind their design and ergonomics. They are specifically crafted to provide support and comfort by conforming to the shape of the user's body and offering cushioning. The shape and size of the pillow are designed to provide optimal support and comfort, ensuring that users can sit comfortably for extended periods.
Butt pillows contribute to comfort and support by providing excellent support to the user's lower back, hips, and tailbone, helping to reduce pressure on these areas and providing relief from pain and discomfort. They also help to improve posture and reduce fatigue significantly. With such a strong scientific foundation, it's no wonder that butt pillows are becoming an essential item for people seeking enhanced comfort and support during sitting activities.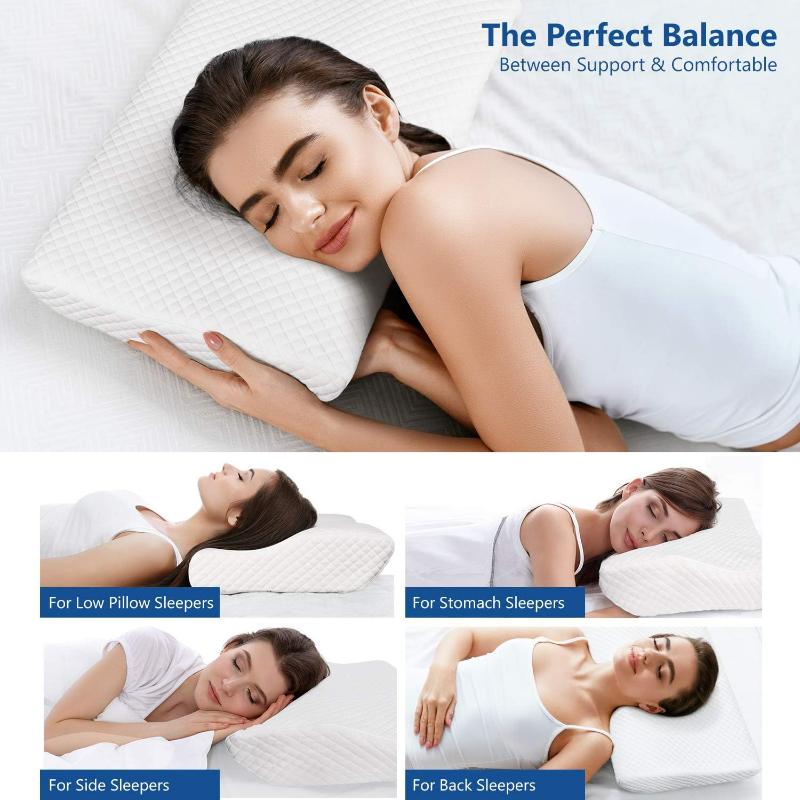 Summary
In conclusion, butt pillows offer a fantastic solution for enhancing comfort and support during sitting activities. With various types, materials, dimensions and customization options available, there's a perfect butt pillow out there for everyone. Whether you're looking to alleviate tailbone pain, improve posture, or simply make lounging more enjoyable, a butt pillow can make a world of difference.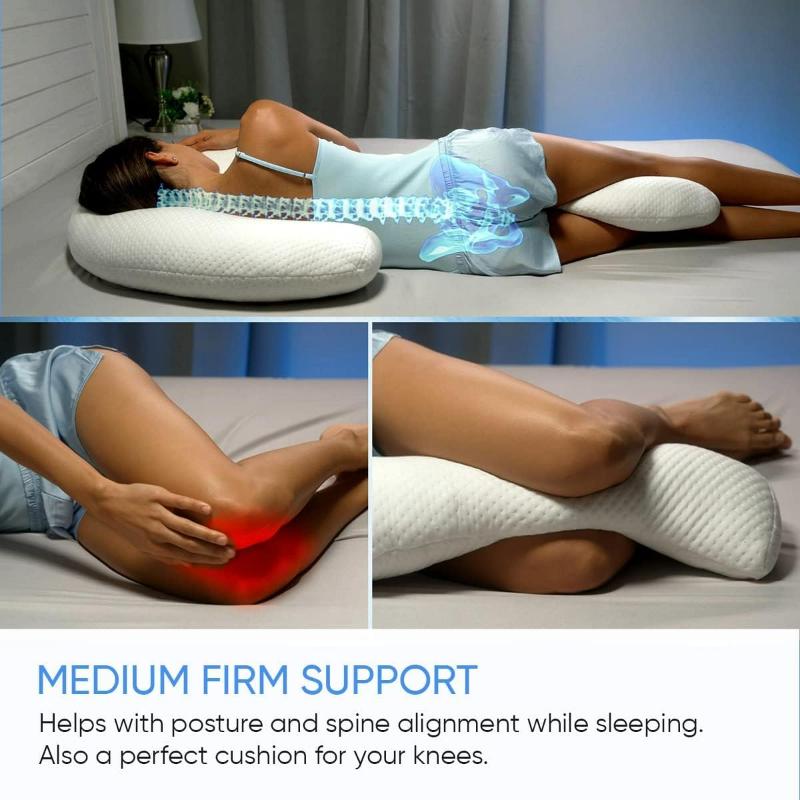 Frequently asked questions
What are the main types of butt pillows?
Experience superior comfort and support with the two main types of butt pillows: memory foam and natural latex foam!
Memory foam is designed to contour to your body shape, providing superior support and comfort. It is also highly durable and resistant to wear and tear. Natural latex foam is also highly supportive and comfortable.
How can butt pillows help with tailbone pain?
Butt pillows give your tailbone the support and cushioning it needs to reduce painful pressure and keep you pain free!
What customization options are available for butt pillows?
Customize your butt pillows with washable yoga pants covers for extra comfort and style!
These covers are perfect for adding a touch of luxury to your yoga practice. They are made from soft, breathable fabric that is comfortable and durable.
How do I properly care for my butt pillow?
Take care of your butt pillow: remove the cover, machine wash it with mild detergent and a washing bag, and dry thoroughly before reusing.
Make sure to also machine wash the inner lining if needed!