Are you looking for fun and engaging ways to boost employee morale, encourage teamwork, and strengthen team relationships? Team outings are an excellent solution! This blog post will explore 50 creative team outing ideas, covering various types of activities, from outdoor adventures to virtual experiences. Get ready to transform your team's dynamics and foster a healthy work culture.
If you want to skip to the good part, our most favorite team outing idea happens to be a ghost tour in Dracula's old neighborhood in Romania, which is conducted via Zoom through Airbnb Online Experiences. You can bring your entire team both in office and remote, choose your date and time, then sit back and enjoy. It's one of the most unique and entertaining team outing ideas we've seen. Thousands of individuals and team members from hundreds of great companies have said great things about this tour so far, check it out!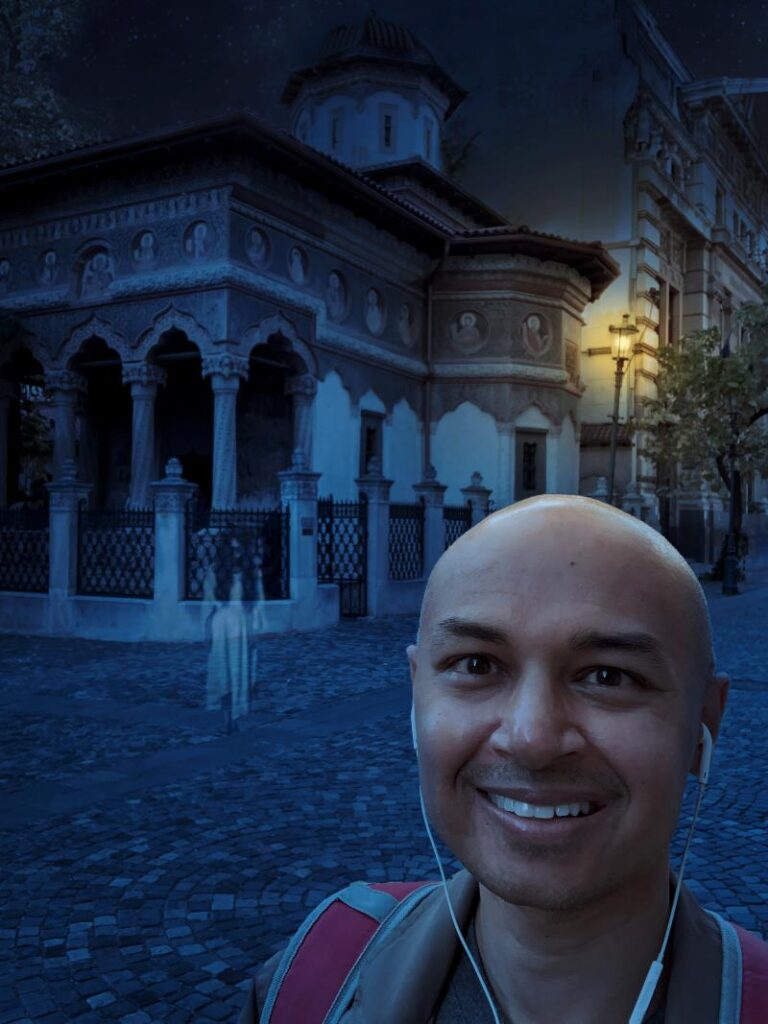 Table of Contents
Key takeaways
Team outings are essential to strengthen relationships, boosting morale and increasing productivity.
Choose from a variety of outdoor, indoor or virtual activities to foster collaboration and unity among your team.
Plan successful team outings by setting clear goals and inviting the right people, create unforgettable experiences that will improve company culture!
The importance of team building activities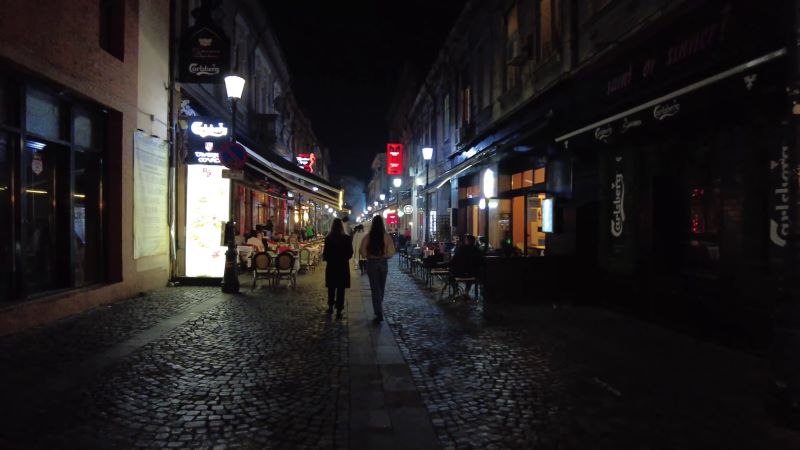 Team outings hold significant value as they up team morale, foster a positive work atmosphere, enhance employee involvement, facilitate better communication, and aid in professional development. Company outings can help strengthen company culture, boost productivity, foster teamwork, increase employee engagement, morale, and happiness, and motivate everyone involved.
Fostering authentic relationships during a company outing carries immense value. Spending time together in a relaxed atmosphere, like an outdoor movie night or local park or local community for volunteering, can help create strong relationships that will benefit the team in the long run. Here are some unique team outing ideas that might spark inspiration for your next team building endeavor.
Outdoor team outing ideas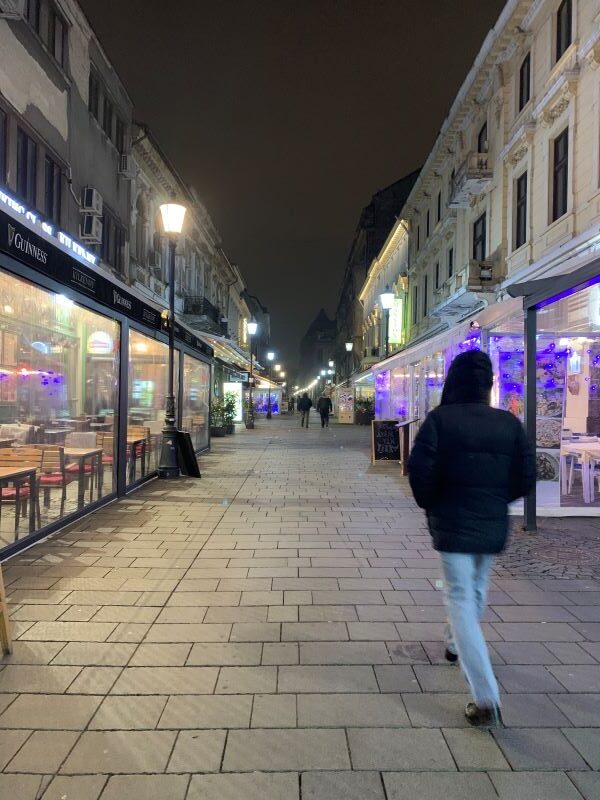 Outdoor team building exercises and outings are a fantastic way to encourage team bonding and collaboration. From nature exploration activities to sports and adventure events, we've got you covered with a diverse range of exciting options to help your team grow and thrive together during a serious team building activity or event.
Here's a detailed look at some of these outdoor team outing concepts.
Nature exploration
One of the most rewarding ways to bond with your team is through nature exploration activities, such as hiking, camping, or photography walks. A nature photography walk promotes creative thinking and encourages keen observation skills. Imagine your team members capturing stunning images of their surroundings, sharing their perspectives, and getting inspired by each other's creativity.
Scavenger hunt is another fantastic team building activity that involves exploring nature and completing fun challenges or finding items on a list. You can also try geocaching, where team members are divided into subgroups and given a list of caches to track down. The competition will determine who is the ultimate champion. Those who can find the relevant caches fast will be the winners.
Remember to reward the employee with the biggest catch in an angling competition, perhaps with a paid day off or a similar incentive.
Sports and adventure activities
Sports and adventure activities can help teams get creative, build strong relationships, and explore the local area. Your team can experience the thrill of healthy competition, their teamwork skills, and trust with activities such as team Olympics, go kart racing, kayaking, scavenger hunts, paintball tournaments, laser tag, and rock climbing. These activities can also reveal the personalities of each team member and open up new opportunities for working together.
Ensure the success of outdoor team outings by considering factors like weather conditions, creative team formations, and engaging challenges such as left handed bowling or mastering new tricks. Enjoying team outings in the fresh air can be a great way to bond and relax with your colleagues.
The benefits of outdoor team outings are numerous, from encouraging teamwork and communication to fostering physical well being and cultivating empathy among team members. Get ready for your upcoming sports and adventure activities and observe your team flourish.
Relaxing outdoor events
Relaxing outdoor events, such as picnics, beach days, or outdoor concerts, can provide a casual atmosphere for employees to bond and unwind. For instance, a team picnic is a fantastic outdoor event that brings the whole team together and includes exciting team-building activities to strengthen employee relationships. Imagine your team members enjoying delicious food, playing games, and engaging in lively conversations under a beautiful blue sky.
Another great outdoor team outing idea is a wine or beer tasting. You can reserve a charter bus for a winery or brewery tour, ensuring that no one has to worry about driving after having too much to drink and keeping everyone safe and making the event even more enjoyable.
How about a perfect day at the beach or lake? With thrilling water sports, a fun game of beach volleyball, or a laid back BBQ, your team can relax and have a fantastic time together. Consider scheduling a tranquil outdoor event for your upcoming team outing to elevate your employees' morale.
Indoor team outing ideas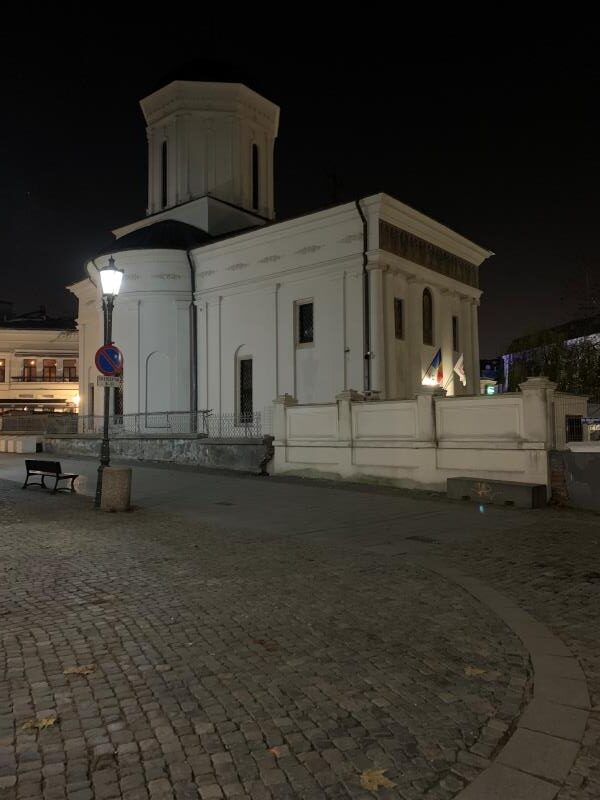 Sometimes, weather conditions or other factors might require you to opt for indoor team outing ideas. Don't worry; we've got you covered with interactive workshops, competitive games, and cultural experiences that will engage and entertain employees in a more controlled environment.
Here's an insight into these indoor team outing concepts and their advantages.
Interactive workshops
Interactive workshops, such as a cooking class, art sessions, or improv workshops, can help employees develop new skills while fostering teamwork and creativity. Cooking classes, in particular, are an incredibly rewarding team outing experience, where team members learn from a professional chef, collaborate on preparing delicious dishes, and enhance communication skills and out-of-the-box thinking.
Art sessions can spark creativity and innovation among team members, allowing them to express themselves and learn from each other. Similarly, improv workshops can be a fun way to develop quick thinking, adaptability, and communication skills in a supportive and entertaining environment.
Participation in interactive workshops allows employees to uncover hidden talents, work together on intriguing projects, show leadership skills and cultivate lasting camaraderie and teamwork.
Competitive games
Competitive games are an exhilarating way to test your strategic skills and have a friendly rivalry with your team members. Escape rooms, bowling, and board game tournaments are great competitive games for team outings that are sure to be a blast.
Escape rooms can help your team succeed by fostering collaboration and developing critical thinking abilities. Participating in an escape room is not only a fun way to spend time with your team but also an opportunity to encourage each other's talents or giggle at each other's errors, helping to foster strong relationships.
Board game tournament events can bring out the friendly competition in your team, enhancing strategic thinking and problem solving skills.
Cultural experiences
Cultural experiences, such as museum visits, wine tastings, or attending a comedy show, can help employees bond through shared experiences and intellectual conversations. Museum visits, for example, can foster connection and intellectual exchange among team members, while wine tastings can provide a relaxed environment for engaging discussions and team bonding.
Attending a comedy show with your team can be an excellent way to unwind and share laughter, creating positive memories and a sense of camaraderie that will strengthen your team's relationships. By participating in cultural experiences, employees can learn about different perspectives, share their thoughts, and build lasting connections with their colleagues.
Virtual team outing ideas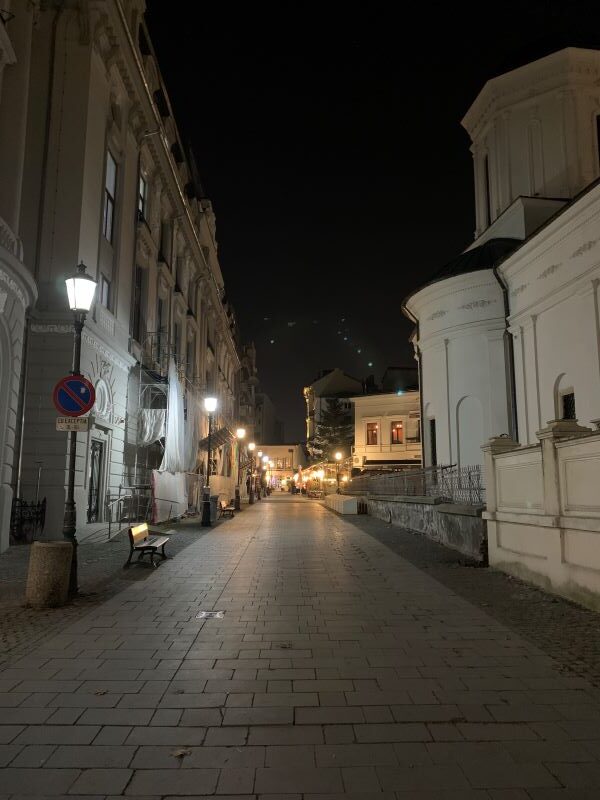 With the rise of remote work, virtual team outing ideas have become more critical than ever to maintain connections and camaraderie among remote team members.
This section will cover online gaming sessions, virtual workshops and classes, along with remote social events, all tailored to the needs of remote employees.
Online gaming sessions
Online gaming sessions, like virtual gaming tournaments or trivia nights, can provide a fun and engaging way for remote employees to interact and bond. Virtual gaming tournaments can be organized using various platforms, allowing employees to play games compete against each other in games like Fortnite, League of Legends, or Call of Duty.
Virtual trivia nights can bring out the competitive spirit in your remote team while testing their knowledge on various subjects. You can explore a list of 285+ trivia questions and answers to make your trivia night a blast.
Online gaming sessions offer a platform for remote employees to unwind, enjoy, and establish robust relationships with their colleagues, despite the physical distance.
Virtual workshops and classes
Virtual workshops and classes, such as online cooking classes, fitness challenges, or book clubs, can help remote employees learn and grow together. Online cooking classes can teach remote employees new cooking skills while having fun together, and virtual fitness challenges can encourage employees to stay active and healthy while working remotely.
Virtual book clubs can be an engaging way for remote team members to read the same book and discuss their thoughts and ideas about it. Engaging in virtual workshops and classes enables remote employees to continue learning, hone new skills, and sustain solid relationships with their colleagues, even from home.
Remote social events
Remote social events, such as virtual happy hours, movie nights, or DIY craft sessions, can help maintain social connections and foster a sense of belonging among remote team members. Virtual happy hours can be organized using video conferencing tools like Zoom or Skype, allowing employees to chat, socialize, and even play virtual games together.
Virtual movie nights can be a great way for remote employees to relax and enjoy a film together, while DIY craft sessions can encourage creativity and provide a fun, hands-on activity for remote teams to bond over.
Participation in remote social events helps remote employees keep connected and engaged with their peers, thereby promoting a positive work environment.
Hybrid team outing ideas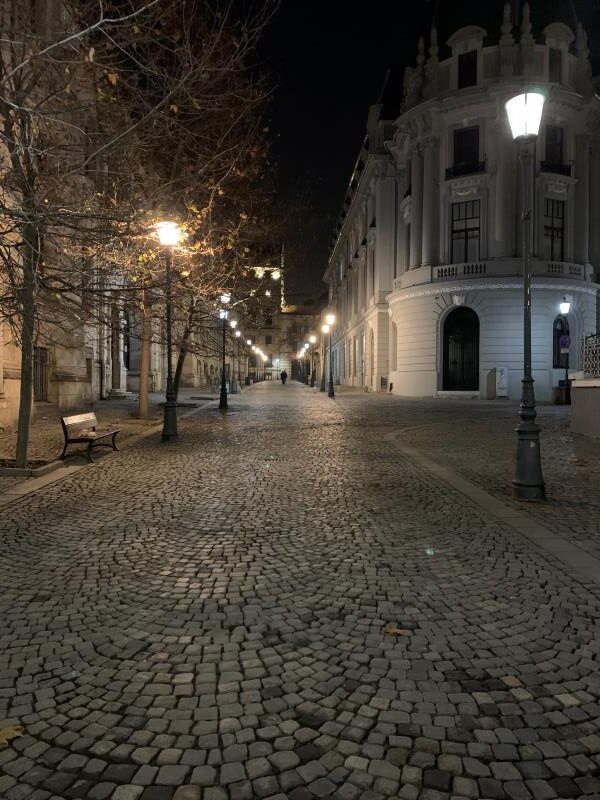 Hybrid team outing ideas combine in person and remote employees through simultaneous events, collaborative projects, and shared experiences to promote inclusion and team cohesion.
This section covers hybrid team outing ideas that can facilitate unity within your entire team.
Simultaneous events
Simultaneous events, such as local outings or workshops, can be organized for employees in multiple locations with the same activity or theme to create a sense of unity. For example, you can organize a local sporting event or workshop for your in person employees, while also providing a similar experience for your remote employees through video conferencing or live streaming.
Coordinating simultaneous events guarantees that all team members, irrespective of their location, feel involved and invested in the same team outing. This can lead to improved communication, collaboration, and a stronger sense of unity among your diverse team members.
Collaborative projects
Collaborative projects, like cooking challenges or charity events, can involve both in-person and remote employees working together towards a common goal. For example, you can organize a cooking challenge where in-person employees prepare dishes at the office, while remote employees cook their meals at home and share their creations through video conferencing.
Another example could be organizing a charity event where smaller teams of both in-person and remote employees participate in community volunteering activities or fundraising efforts. Working collectively on collaborative projects allows your team to:
Build stronger bonds.
Improve problem solving capabilities.
Cultivate camaraderie.
Transcend physical locations.
Shared experiences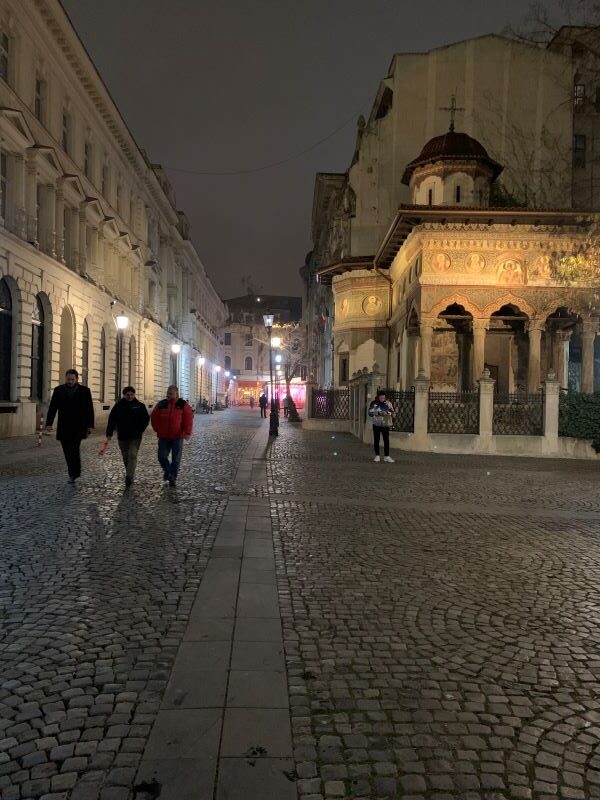 Shared experiences, like watching a movie or attending a virtual conference, can help hybrid teams bond and create a healthy company culture. For instance, your team can watch a movie together, with in person employees gathered in a common area and remote employees joining via video conferencing. This shared experience allows everyone to discuss the movie, share their thoughts, and bond over a common interest.
Attending a virtual conference together can also provide a platform for intellectual conversations and shared learning experiences among your hybrid team. Partaking in shared experiences enables both in-office and remote employees to reinforce their team bonds, promote understanding, and contribute towards nurturing a positive company culture.
Tips for planning successful team outings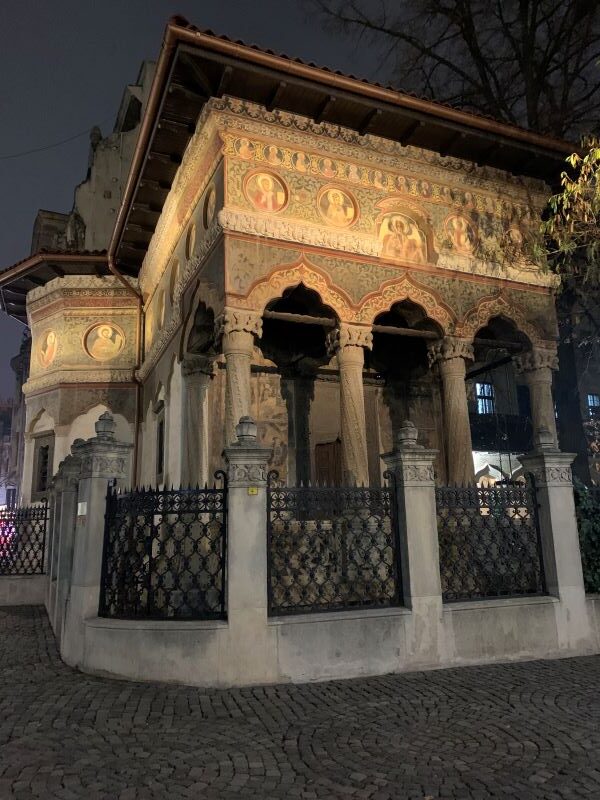 To make your team outings a success, consider the following tips:
Set clear goals for your team building events.
Establish a budget.
Form a planning team to delegate responsibilities.
Invite the right people.
Choose suitable activities.
Find the perfect timing.
Select an appropriate location.
While planning your next team outing, bear in mind the unique needs and preferences of your team members. Ensure the chosen activities align with your team building goals and foster a positive work environment.
Through meticulous planning and organization of your team planning company outings together, you can curate memorable experiences that elevate morale, fortify relationships, and enhance your company culture.
Summary
In conclusion, team outings are a powerful tool for fostering a healthy work culture, boosting employee engagement, and enhancing communication. Whether you choose outdoor adventures, team outings important indoor workshops, or virtual experiences, these 50 creative team outing ideas will undoubtedly inspire your next team building event. Remember to plan your outings thoughtfully, considering your team's unique needs and preferences, to maximize the benefits and create lasting memories. Happy team building!
Frequently asked questions
What is a team outing?
Team outings are a great way to reduce workplace stress, boost morale, create a better work environment and foster team bonding – promoting employee engagement and participation.
Why do we need team outing?
Team outings provide an ideal opportunity to foster team building, communication and collaboration, while employees de-stress, relax and recharge. It's also a chance to get to know each other better, discover hidden talents and build stronger relationships.
How do you plan a team outing?
Planning an in-person team outing can be easier than ever with these simple steps: determining your timeline, setting up a planning team, defining your goals, creating a budget and guest list, picking a date and time, choosing a venue, and devising a logistics checklist. With these steps in hand, you'll be ready to plan the perfect team outing!
What are the ideas for staff away days?
Organising a team away day provides many opportunities for fun and creative activities, such as sports days, escape rooms, smartphone urban treasure hunts, pizza making, stop the clocks, old school sports day, Bonkers Games, The Pub Olympics, Chain reaction and Crystal Challenge. Alternatively, companies could deliver tailored wellbeing workshops, adventure and outdoor activities, creative art and craft workshops, an escape room experience, culinary team-building activities, community service projects, and interactive theatre or murder mystery experiences.
What types of team outings are suitable for remote teams?
Virtual team outings are an ideal way to keep remote teams connected and engaged. Such activities could include online gaming sessions, virtual workshops and classes, and remote social events. With these activities, remote teams can foster a sense of belonging and connection.