Are you ready to explore the world from the comfort of your home? Airbnb Virtual Experiences offer an incredible opportunity to discover new cultures, develop new skills, and connect with people worldwide – all without leaving your living room! Let's dive into the amazing world of Airbnb virtual experiences and see how they can change the way you travel, connect, and learn.
If you want to skip to the good part, our most favorite airbnb virtual experiences happens to be a ghost tour in Dracula's old neighborhood in Romania, which is conducted via Zoom through Airbnb Online Experiences. You can bring your entire team both in office and remote, choose your date and time, then sit back and enjoy. It's one of the most unique and entertaining airbnb virtual experiences we've seen. Thousands of individuals and team members from hundreds of great companies have said great things about this tour so far, check it out!
Table of Contents
Airbnb Virtual Experiences – Key Takeaways
Explore the world from home with Airbnb's Global Virtual Experiences!
Experience cultural tours, cooking classes, interactive entertainment and more!
Maximize your experience with personalized events & activities tailored to you.
Global Virtual Experiences: A New Way to Travel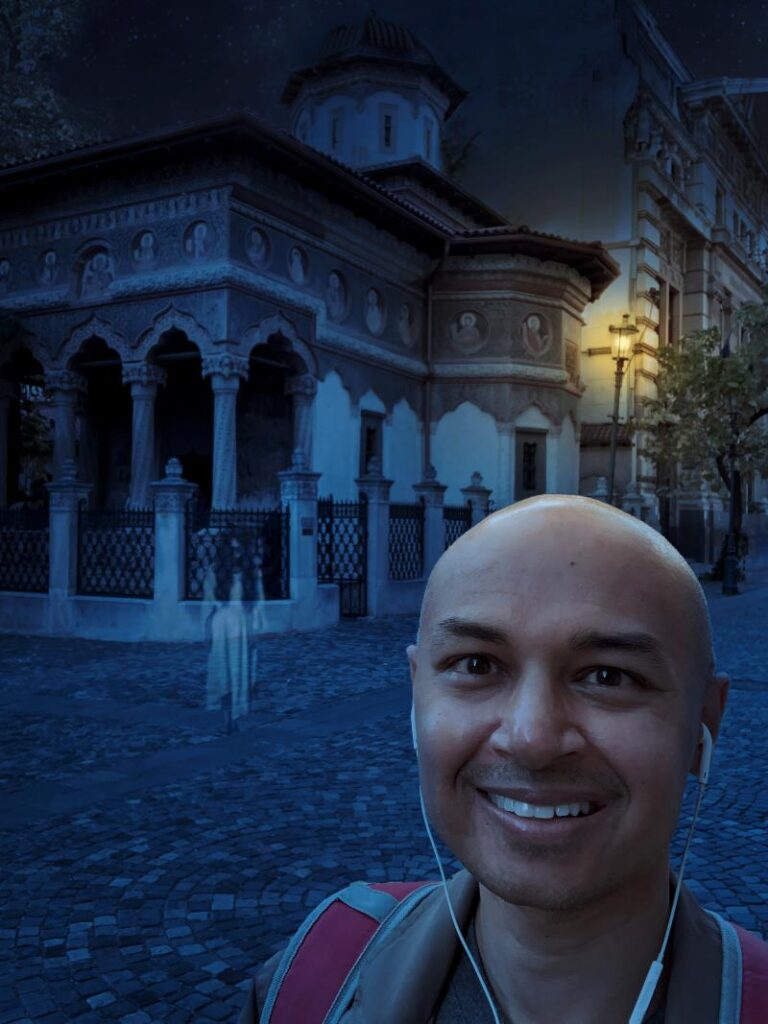 Imagine going on a virtual wildlife safari, taking a virtual tour of the Eiffel Tower, or attending a live tango concert without ever stepping foot outside your home. Airbnb offers an exciting range of global online experiences that let you explore the world and learn about different cultures, all from the comfort of your couch. These popular online experiences are a great idea to get inspired for your next trip or simply to immerse yourself in new experiences without the hassle of travel.
From cultural tours and history lessons to cooking classes and interactive performances, Airbnb's online experiences cater to various interests and passions. With durations mostly around 60-90 minutes, they are designed to fit seamlessly into your schedule. Eager for a virtual adventure? Discover the fantastic experiences that await.
Cultural Tours and History Lessons
Have you ever dreamt of walking the streets of an abandoned town or following a plague doctor through Prague's empty streets? Cultural Tours and History Lessons on Airbnb offer a chance to immerse yourself in the rich history and culture of various destinations. Through virtual tours led by local guides, you can explore the mysterious world of Harry Potter in Edinburgh, uncover the secrets of the Taj Mahal, or even dive into the history of art with a local expert. Additionally, you can participate in a Harry Potter trivia competition or a false funny historical game that adds an entertaining twist to your learning experience.
These experiences often include:
Warm-ups
Informative technique tutorials
Creative experimentation
A chance to ask intriguing questions and discuss your process with your host and fellow participants
Whether you're a history enthusiast, art lover, or just eager to learn, these cultural tours and history lessons provide an engaging way to explore and learn, all from home.
Cooking Classes and Culinary Adventures
If you've always wanted to learn how to make Mexican street tacos, pasta with Italian grandmas, or master the art of coffee brewing, Airbnb's Cooking Classes and Culinary Adventures are perfect for you. These online experiences connect you with expert hosts from around the world, offering you the chance to learn authentic recipes and cooking techniques directly from the source.
For example, in the "Pasta with the Grandmas" experience, you'll:
Learn to make various Italian dishes with authentic Italian grandmothers
Gain new culinary skills
Hear funny stories
Connect with your hosts and fellow participants in a fun, interactive environment.
Regardless of your cooking expertise, these cooking class adventures are sure to add a dash of excitement to your life.
Interactive Entertainment and Performances
Looking for a unique and engaging way to spend an evening? Airbnb's Interactive Entertainment and Performances offer just that! From sangria-making with drag queens to magic shows and tango concerts with Latin Grammy nominees, these virtual experiences are designed to entertain and captivate you.
For instance, the Sangria and Secrets with Drag Queens experience invites you to learn how to make sangria while enjoying a live performance by fabulous drag queens in Lisbon. Or, immerse yourself in the mesmerizing world of a family magic show with the Backstage with a Magician experience, where you'll witness interactive magic tricks and explore the magic gadgets used behind the scenes in a magician's workshop. Alternatively, challenge your problem-solving skills in a mystery escape room adventure.
The diversity of performances ensures an experience for everyone's tastes and interests.
Online Team Building Activities for Remote Teams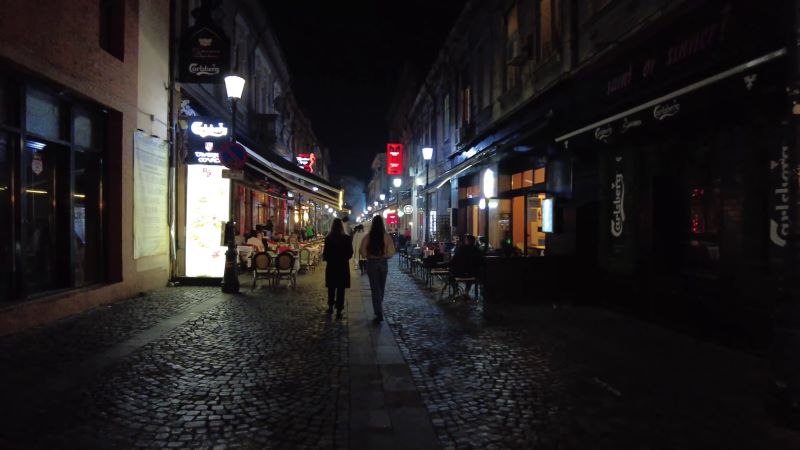 In the modern remote work environment, fostering strong team bonds and a sense of connection among colleagues is of utmost significance. Airbnb Online Experiences offer a fantastic range of team-building activities that can help reinforce teamwork, communication, and problem-solving skills in a fun and engaging way.
From creative workshops and artistic expression to health and wellness sessions and fun educational games, these virtual experiences are designed to be both informative and entertaining, making them an ideal choice for remote teams looking to strengthen their bonds and create lasting memories.
Creative Workshops and Artistic Expression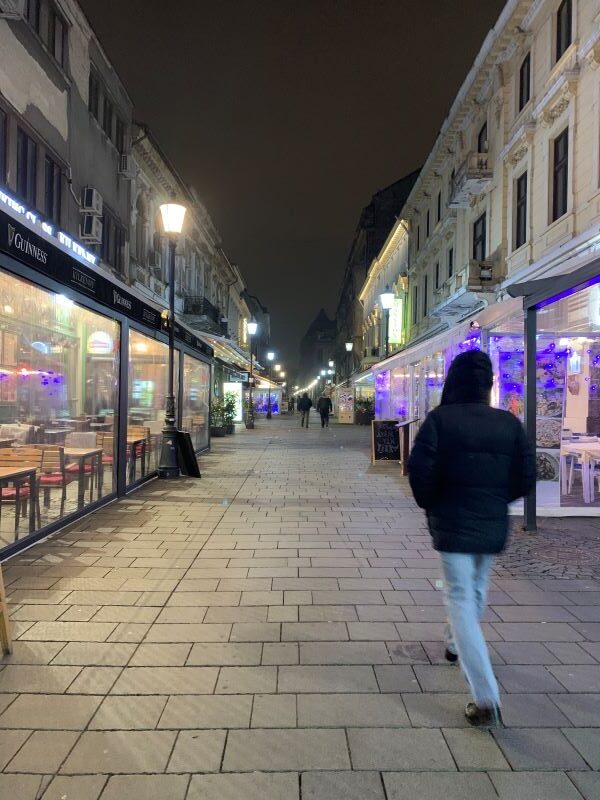 Creative Workshops and Artistic Expression experiences are perfect for teams looking to encourage collaboration and creativity. Drawing sessions, Hollywood sound effects workshops, and mime lessons are just a few examples of the exciting activities available to remote teams.
Participation in these workshops not only fosters teamwork but also offers an opportunity for team members to explore their artistic side and learn new skills in a supportive and engaging environment. Why not enhance your team's creative collaboration with a unique, inspiring workshop?
Health and Wellness Sessions
Promoting team well-being is essential for maintaining a healthy and productive work environment. Health and Wellness Sessions on Airbnb offer a variety of experiences to help remote teams focus on their well-being while connecting with their colleagues.
From meditation classes led by a Japanese Buddhist monk to yoga sessions with an Olympic champion or positive thinking workshops with a Paralympic hero, these virtual experiences provide an opportunity for teams to unwind, relax, and focus on their mental and physical wellness together.
Fun and Educational Games
Engaging in team-building games and challenges is an excellent way to reinforce teamwork, communication, and problem-solving skills. Airbnb offers a range of fun and educational games, such as scavenger hunts, escape rooms, and historical trivia competitions, that are designed to be enjoyed by remote teams.
These interactive experiences not only foster a sense of friendly competition but also allow team members to explore different cultures, acquire new skills, and simply have a blast together. Consider boosting your team's morale and strengthening their bonds with engaging and educational games.
Personalized Experiences for Private Groups and Events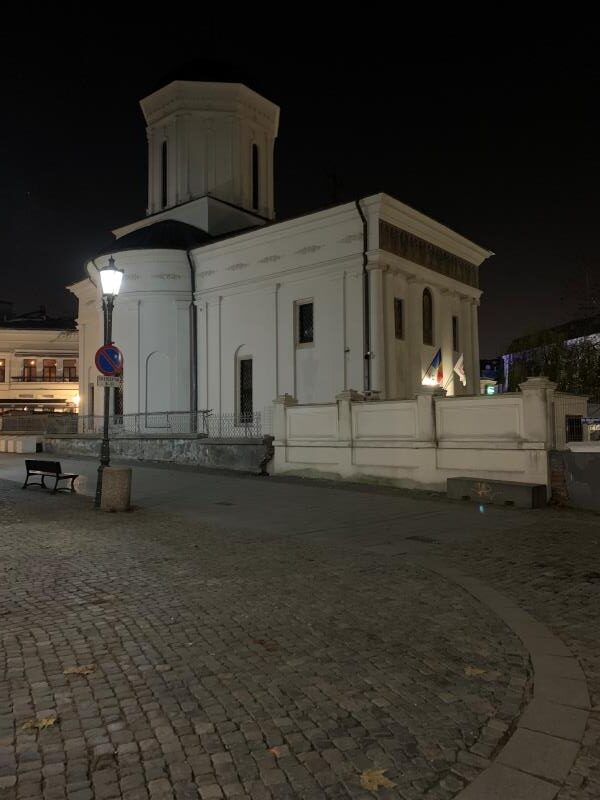 Whether you're planning a special celebration, a family gathering, or looking for skill development opportunities, Airbnb offers a variety of personalized experiences designed to cater to your unique needs and interests, all at an affordable per person rate.
From celebrations and parties, family-friendly activities, to learning opportunities and skill development, these virtual experiences can be customized to create an unforgettable event for you and your group.
Celebrations and Parties
Hosting a memorable online party has never been easier with Airbnb's unique experiences offered by local hosts, such as flamenco dancing, cocktail-making, or skincare workshops.
These interactive and engaging experiences offer a fantastic way to connect with friends and family, celebrate special occasions, and create lasting memories together. Consider enhancing your next celebration with an extraordinary virtual party experience, featuring a fabulous game.
Family-Friendly Activities
Spending quality time with family is essential, and Airbnb's family-friendly activities offer a fantastic way to bond and have fun together. Interactive experiences like drawing llamas, magic shows, or meeting rescued animals in Australia are just a few examples of the engaging activities available for families to enjoy together.
These virtual experiences not only provide a unique way to connect with loved ones but also offer an opportunity to learn new skills and explore different cultures from the comfort of your home.
Learning Opportunities and Skill Development
Enhancing your skills and knowledge has never been more accessible, thanks to Airbnb's personalized sessions on tarot reading, coffee masterclasses, or natural cosmetics workshops, designed for just you. You can even find a magic lesson tailored to your interests.
These virtual experiences provide a unique opportunity to learn from experts in their respective fields while connecting with like-minded individuals from around the world. Consider investing in your personal growth with an informative and engaging virtual learning experience.
How to Book and Enjoy Your Airbnb Virtual Experience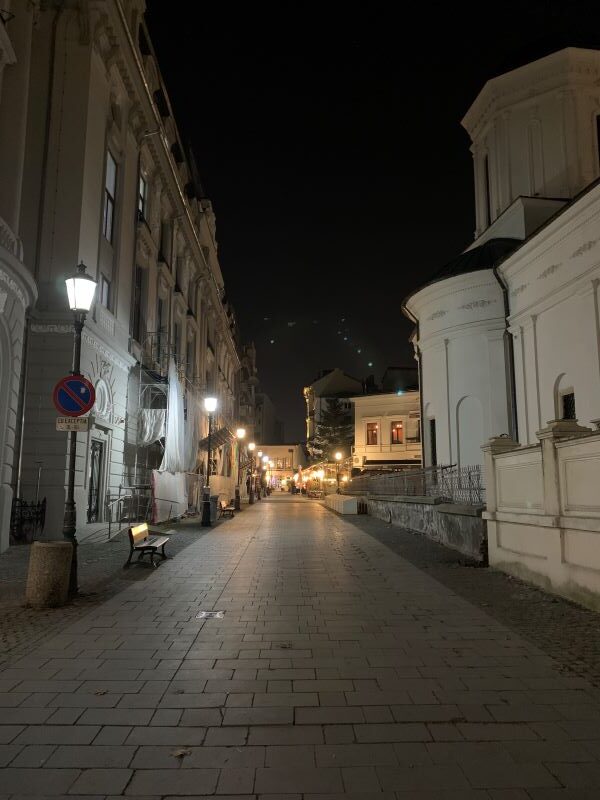 Booking and enjoying Airbnb experiences, even in a virtual setting, is quick and easy, allowing you to immerse yourself in a world of exciting experiences without leaving your home. From booking a session to participating and maximizing your enjoyment, every step of the process is designed to ensure a seamless and unforgettable virtual experience.
So, whether you're looking to explore new cultures, bond with your remote team, or celebrate a special occasion, Airbnb virtual experiences offer an incredible way to connect, learn, and have fun.
Discover how to book, prepare for, and get the most out of these remarkable virtual experiences.
Booking Process and Requirements
Booking a virtual experience on Airbnb is simple and straightforward. Just follow these steps:
Visit the Airbnb website or open the Airbnb app.
Search for virtual experiences by entering your destination or browsing the "Online Experiences" section.
Explore the available virtual experiences and choose the one you're interested in.
Click on the "Book" button to proceed with the booking.
Before booking, be sure to check the listing for any necessary equipment or materials required for the experience, as well as any specific requirements or prerequisites for participation.
Preparing for Your Session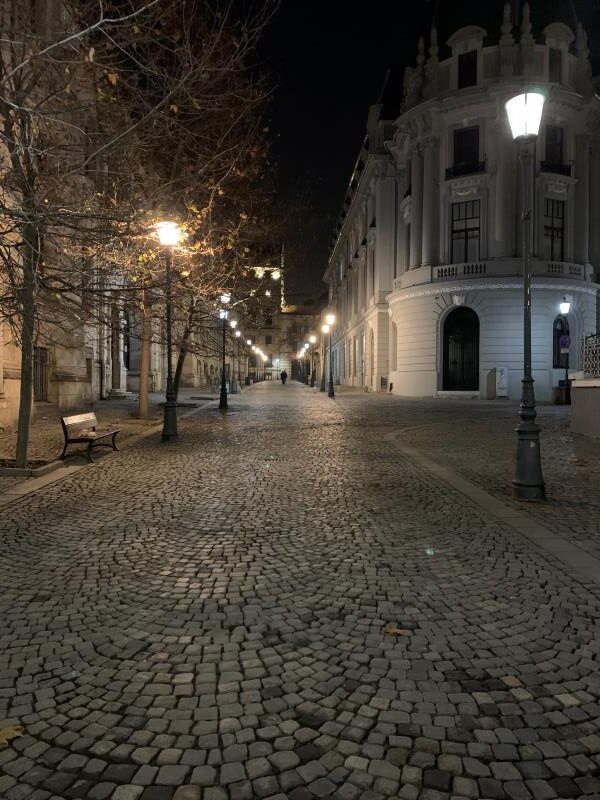 For a seamless and enjoyable virtual experience, proper preparation for your session is key. This includes setting up your space, testing your internet connection, and gathering any required items before your session begins.
Additionally, make sure you're comfortable with using Zoom and audio/video communication, as many virtual experiences are conducted through this platform.
Maximizing Your Experience
Maximize your virtual experience by:
Actively participating
Asking questions
Interacting with your host and fellow participants
Engaging enthusiastically with the activities and discussions
Sharing your thoughts, ideas, and experiences with the group
By fully immersing yourself in the experience and embracing the opportunity to learn and connect with others, you'll be able to create unforgettable memories and truly maximize your enjoyment of Airbnb virtual experiences.
Summary
In conclusion, Airbnb Virtual Experiences offer a fantastic opportunity to explore the world, connect with others, and learn new skills without ever leaving your home. From cultural tours and cooking classes to team-building activities and personalized experiences for special occasions, these virtual experiences cater to a wide range of interests and passions. So, why not embark on a virtual adventure and discover the incredible world of Airbnb Virtual Experiences today?
Frequently Asked Questions
Does Airbnb do virtual experiences?
Yes, Airbnb does offer virtual experiences – they're called 'Online Experiences', and include a wide variety of activities such as cooking classes, spa sessions, yoga and coffee masterclass. So if you want to try something different from the comfort of your own home, Airbnb has you covered!
Is Airbnb experiences still a thing?
It looks like Airbnb experiences is still a thing! Despite recent news that new submissions are paused, the CEO has declared in August 2022 that experiences will be a big part of their story in 2023 and beyond. So, exciting times ahead!
How much do Airbnb online experience hosts make?
Airbnb hosts have earned big during the pandemic, with popular online experiences earning close to $500,000, and some hosts raking in over $20,000 in just a month. The platform reported that hosts earned more than $2 million in 2020!
How do I host an online experience on Airbnb?
Hosting an Airbnb Experience is easy – just provide a title and description, the location, details about what you'll provide and what guests should bring, 7 photos of your experience, the minimum age, the level of guest activity and skill, the maximum group size, the start time, and the length.
Can I participate in an Airbnb virtual experience from anywhere in the world?
Yes, you can join Airbnb virtual experiences from anywhere in the world with a stable internet connection and access to Zoom.