If you want to skip to the good part, our most favorite airbnb online experiences happens to be a ghost tour in Dracula's old neighborhood in Romania, which is conducted via Zoom through Airbnb Online Experiences. You can bring your entire team both in office and remote, choose your date and time, then sit back and enjoy. It's one of the most unique and entertaining airbnb online experiences we've seen. Thousands of individuals and team members from hundreds of great companies have said great things about this tour so far, check it out!
We've tried over 160 of them and picked the best ones for you and your group. Are you ready to dive into the exciting world of Airbnb Online Experiences? Whether you're looking to explore new destinations, learn new skills, connect with like-minded individuals or entertain your work team, these virtual experiences offer something for everyone. In this blog post, we'll take you on a journey through the best Airbnb Online Experiences for everyone, sharing tips for hosting your own, and uncovering real-life success stories of hosts who've made it big. Let's get started!
Table of Contents
Key Takeaways
Explore the world and learn something new with exciting Airbnb Online Experiences!
Discover amazing activities for team building, tours, health & wellness, creative outlets and more, all from your own home or office!
Learn how to create a successful online experience by crafting engaging content, ensuring technical quality & promoting it effectively.
Understanding Airbnb Online Experiences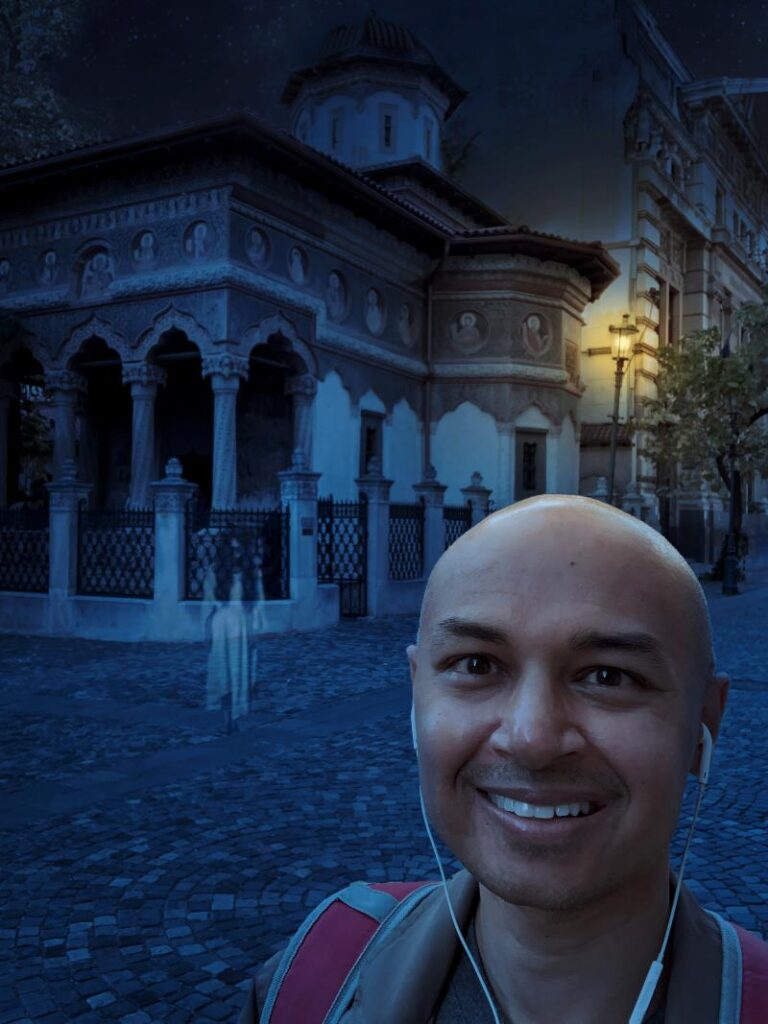 Airbnb Online Experiences are thrilling virtual activities and events led by expert hosts, usually taking place on the Zoom app. These experiences cover a wide range of categories, such as:
Incredible live tours (like this amazing one!)
Animals
Arts and writing
Baking
Cooking
Dance
Drinks
Fitness
History and culture
Magic lesson
Music
Wellness
Much more!
Hosts create experiences that users can sign up for and participate in from the comfort of their own homes or office (anywhere with zoom app access), making it an accessible and exciting way to explore new cultures and locations via audio/video.
Certain requirements and restrictions must be met to host an Airbnb experience. For example, virtual fitness classes can include yoga and high-intensity interval training, or even a Harry Potter trivia competition for fans of the magical world. The goal is to create engaging and informative experiences that cater to various interests, allowing participants to connect with local guides and experts from around the world. Guests might have to bring supplies needed for the experience so check with your host before the scheduled time.
Top Interactive Airbnb Experiences We Found Amazing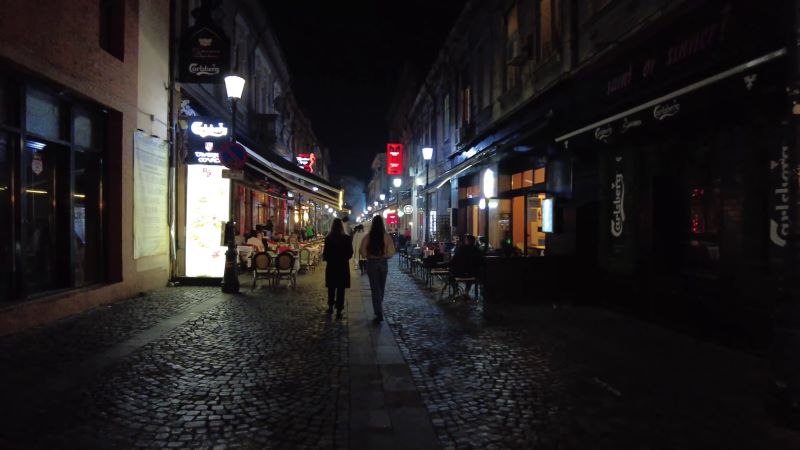 The best interactive experiences included a walking tour in Dracula's old neighborhood, this one was also our most favorite and honestly we can't stop raving about it, it was recommended to us by someone from a different group and we're glad we booked. There were virtual adventure tours in South Africa, scrumptious culinary classes, and enriching workshops for various interests. From exploring different parts of the world to learning how to cook amazing dishes, these experiences offer unforgettable activities for everyone so check them out when you have time.
Dracula's Old Town Bucharest Romania Live Walking Tour
This was our groups favorite tour by far, our group of 30 did the tour and had non stop fun, in fact we plan to book the exact tour again for this years Christmas season as an employee reward.
This tour is 60-70 minutes long and the host walks around Dracula's Old Town Square in Bucharest Romania (a country in Eastern Europe where the real Dracula was born and raised). The host tells spooky stories (mostly Romanian mythology surrounding the area) while showing us the buildings, ruins, and people. Our group laughed at funny jokes, while our eyes were glued to the screen because of the unique sights and stories.
This was our favorite tour because we talked about it a lot after, and even several months after the tour we keep thinking and talking about it. The host also uses the income generated from the tour to take care of orphans there and so we felt like we were participating in something very special. We've also gone on to recommend the same tour to our colleagues at other companies.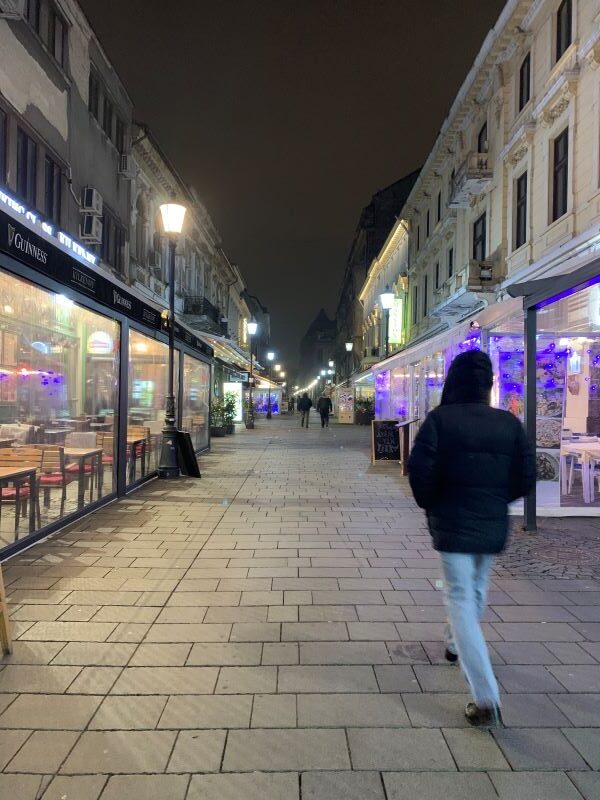 Virtual Adventure Tours
Virtual adventure tours offer an incredibly immersive experience of famous landmarks and cities, guided by knowledgeable local experts. These tours on Airbnb Experiences include:
Virtual tours
Interactive magic tricks
Cooking classes
Hilarious historical games
Mystery escape rooms
Virtual walk
The main benefit of these tours is the opportunity to explore new places and cultures without having to leave the comfort of your own home.
For instance, you could embark on a virtual tour of the Eiffel Tower or the Taj Mahal, guided by a local expert who's eager to share their knowledge and stories. These virtual tours often include fun facts, trivia, and interactive elements to make the experience more engaging for participants, creating a truly memorable and entertaining trip.
Culinary Delights
Culinary delights include cooking classes, cocktail-making sessions, and food-related trivia games for food enthusiasts. Airbnb Experiences offers a wide variety of culinary classes hosted by Michelin-starred and world-renowned chefs, as well as local hosts who share their family recipes and techniques.
Imagine learning how to cook mouth-watering Mexican street tacos or traditional butter chicken from a pro chef, all from the comfort of your own kitchen. With these virtual experiences, you can expand your culinary repertoire and impress your friends and family with your newfound skills. Plus, you'll have the opportunity to connect with other food lovers from around the planet.
Enriching Workshops
Enriching workshops cover a range of topics, such as art, writing, and language instruction, providing valuable learning experiences. In the Writing Guides Airbnb Online Experience, for example, writers from around the world share their expertise and offer tips, insights, and challenges for those who want to learn the craft.
Language instruction experiences focus on teaching essential phrases for travelers, ensuring they can communicate effectively during their trips. Guests often rave about these enriching workshops, praising the hosts for their knowledge and engaging teaching styles.
For instance, the Secrets of Hollywood Sound Effects Airbnb Online Experience has received glowing reviews, with guests saying they learned so much about the world of Foley artists and the unique techniques they use.
Best Airbnb Online Experiences for Team Building
Yes we're going to recommend the Dracula Walking Tour again, this was the best team building activity for our group hands down. Other team building experiences include engaging group games, skill-based activities, and cultural and educational experiences designed to strengthen team bonds. From online socials to remote team building exercises and virtual tours, these experiences offer memorable and enjoyable ways for colleagues to connect and grow together.
We'll move on to a more detailed look at some of the top team building experiences.
Engaging Group Games
Engaging group games like scavenger hunts, trivia competitions, and escape rooms promote teamwork and communication. These games encourage participants to work together, think creatively, and problem-solve in a fun and interactive environment.
One great example is the Harry Potter Trivia Competition, which challenges teams to test their knowledge of the magical world. For those who enjoy funny stories, another fantastic option is the Mystery Escape Room, which requires groups to use their problem-solving skills to find their way out of a virtual room.
These engaging games not only provide an enjoyable experience but also foster collaboration and camaraderie among team members.
Skill-Based Activities
Skill-based activities, such as cooking classes and art workshops, encourage team members to learn and grow together. By participating in these activities, coworkers can develop new skills, build relationships, and foster collaboration. Plus, they create a sense of community and provide an opportunity for team members to grow together.
For instance, a cooking class led by a renowned chef could teach team members how to prepare a delicious meal, while an art workshop might inspire creativity and self-expression. These skill-based activities not only create memorable experiences but also enhance team bonding and personal growth.
Cultural and Educational Experiences
Cultural and educational experiences, like virtual tours and history lessons, provide unique team bonding opportunities while expanding knowledge. These experiences can be tailored to the interests of the group, allowing them to explore new cultures, learn about history, and connect with their teammates on a deeper level.
For example, a virtual tour of the Louvre museum in Paris can introduce team members to the fascinating world of art and history, while a language class might equip them with essential phrases for an upcoming business trip.
By participating in these cultural and educational experiences, private groups can strengthen their bonds, broaden their perspectives, and create lasting memories together.
Unique Airbnb Online Experiences for Individuals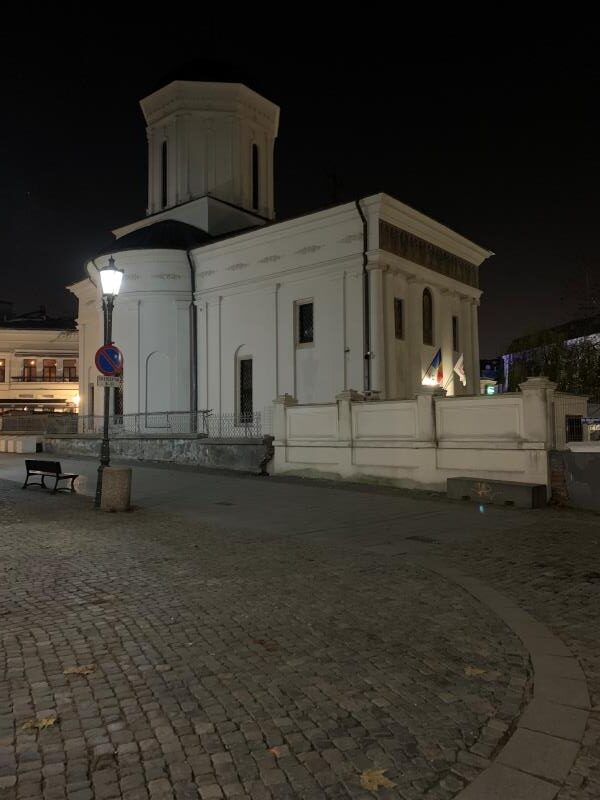 Unique Airbnb Online Experiences for individuals cater to a wide range of interests, from health and wellness sessions to creative outlets and entertainment performances. These experiences offer an opportunity to explore new hobbies, develop personal skills, and connect with like-minded people from around the world.
We'll now inspect some of the most intriguing and unique experiences available for individuals, tailored for just you.
Health and Wellness Sessions
Health and wellness sessions offer guided meditation, yoga classes, and motivational talks to promote self-care and personal growth. For instance, the Meditation with a Japanese Buddhist Monk Airbnb Online Experience teaches two types of meditation and includes the monk's personal story. Participants rave about the grounding and calming effects of this experience.
Other wellness sessions, such as Workout and Q&A with an Olympian, combine physical exercise with enlightening conversations, providing valuable insights into the world of professional sports. These sessions not only promote physical and mental well-being but also offer a unique opportunity to connect with inspiring individuals and learn from their experiences.
Creative Outlets
Creative outlets include art classes, writing workshops, and crafting sessions for individuals to explore their artistic side. The Creative Drawing with a Cartoonist experience, for example, teaches participants to draw stunning postcards and offers technique tutorials and experimentation opportunities. Guests praise the host's knowledge and engaging teaching style.
Other creative outlets, such as Mime Lessons or Sing-a-longs, offer unique ways for individuals to express themselves and develop new talents. By participating in these experiences, people can nurture their creativity, grow their skills, and connect with other creative individuals from around the world.
Entertainment and Performances
Entertainment and performances feature magic shows, live music, and interactive theater experiences for a fun and engaging time. For example, the Interactive Magic Tricks Airbnb Online Experience showcases incredible sleight-of-hand tricks and magic gadgets, with plenty of audience interaction.
Another example is the Live Virtual Wildlife Safari in South Africa, which takes participants on an exciting journey through a wildlife sanctuary, complete with video footage of the animals and a friendly competition with quizzes. These entertaining and immersive experiences offer a unique way for individuals to enjoy their favorite hobbies and connect with people who share their interests.
Tips for Hosting Your Own Airbnb Online Experience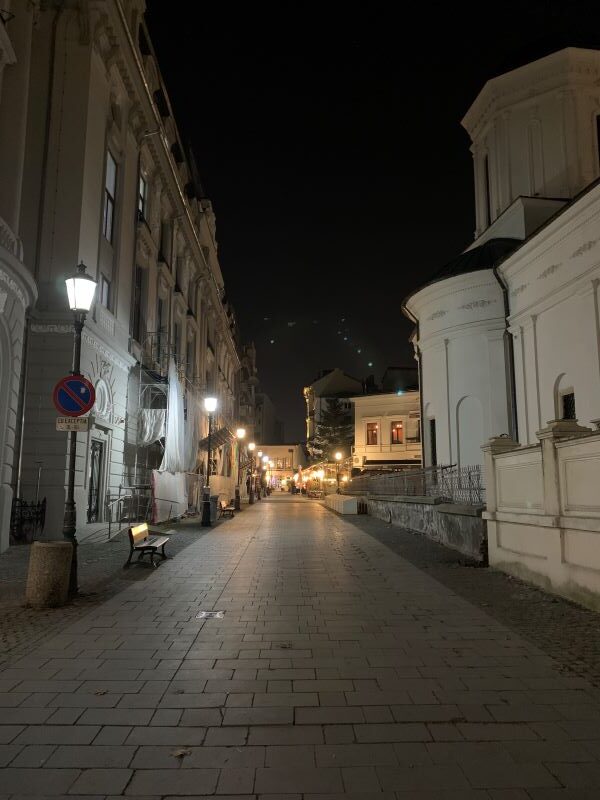 If you're inspired to host your own Airbnb Online Experience, there are several key aspects to consider for success. Crafting an engaging experience, ensuring technical quality, and promoting and marketing your event are all crucial elements to create a memorable and enjoyable experience for your participants.
We'll now proceed to examine these tips in more depth.
Crafting an Engaging Experience
Crafting an engaging experience involves showcasing your expertise, stimulating participation, and ensuring accessibility for all. Visuals like text, images and prerecorded videos can help illustrate your presentation. It can add valuable context and make it more engaging. Offering fascinating facts and creating opportunities for interaction can also encourage participants to engage more actively in the experience.
When designing your experience, consider the needs and interests of your target audience. Make adjustments to accommodate different skill levels, learning styles, and preferences, ensuring that your experience is inclusive and enjoyable for everyone.
Technical Requirements and Quality
Maintaining technical quality holds a pivotal role in Airbnb Online Experiences, as it directly influences the overall quality of the experience. Hosts need to have a strong internet connection and provide high-quality audio and video to create a seamless and enjoyable experience for participants. Using tools like Switcher Studio and video conferencing platforms like Zoom can greatly enhance the viewing experience, making it more immersive and engaging.
In addition to having the right technology, it's also important to be prepared and well-rehearsed. Test your equipment and practice your presentation to ensure a smooth and professional experience for your guests.
Promoting and Marketing Your Experience
Attracting guests and generating interest necessitates effective promotion and marketing of your experience. Here are some strategies to consider:
Set competitive pricing and adjust it as you gain more experience and positive customer reviews.
Share your event on social media to reach a wider audience.
Connect with relevant online communities and forums to promote your experience.
Utilize Airbnb's platform to reach potential guests and take advantage of their marketing tools.
By implementing these strategies, you can increase the visibility of your experience and attract more guests.
In addition to promoting your experience, it's also important to provide excellent customer service and create a memorable experience for your guests. Respond promptly to inquiries, accommodate special requests, and collect feedback to continually improve your offering. By delivering a high-quality experience, you can build a loyal following and enjoy long-term success as an Airbnb Online Experience host.
Real-Life Success Stories of Airbnb Online Experience Hosts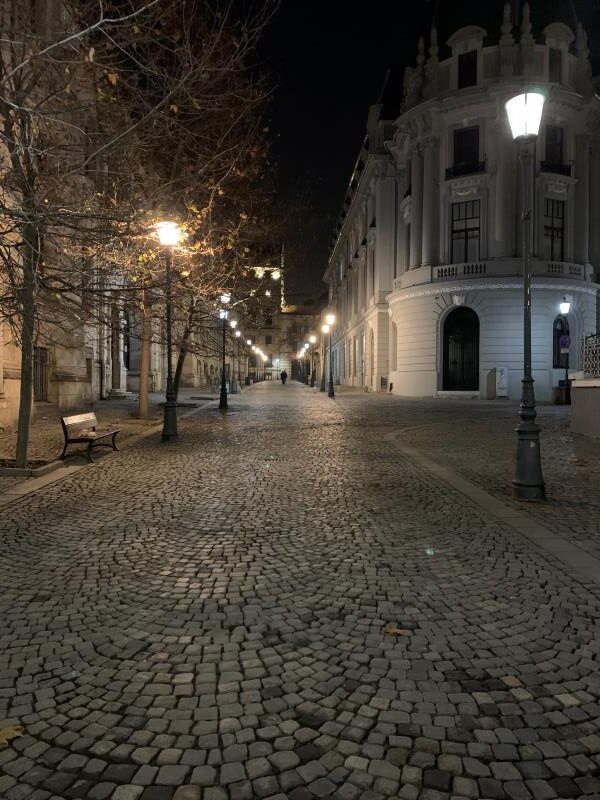 The success stories of Airbnb Online Experience hosts showcase the amazing potential for earning income, connecting with people worldwide, and sharing unique skills and passions. Super popular hosts have earned an incredible $2 million from their online experiences, with many experiences priced between $10 and $50 per person. On average hosts earn average tour guide or hospitality salaries.
These real-life success stories demonstrate the immense opportunities available for those who are passionate about their craft and eager to share it with the world. From culinary experts to fitness instructors and history buffs, Airbnb Online Experiences have allowed hosts to transform their skills and passions into a rewarding and fulfilling venture.
Summary
In conclusion, Airbnb Online Experiences offer a world of possibilities for both hosts and participants. From interactive virtual tours and culinary classes to team building activities and unique experiences for individuals, there's something for everyone to enjoy and learn from. As a host, you can share your expertise, connect with people worldwide, and potentially earn a significant income.
So, why not take the plunge and explore the exciting world of Airbnb Online Experiences? Whether you're looking to learn a new skill, connect with like-minded individuals, or share your passion with others, these virtual experiences offer endless opportunities for growth, connection, and enjoyment. The adventure awaits!
Frequently Asked Questions
What are Airbnb online experiences?
Airbnb Online Experiences are unique, live events hosted over Zoom, allowing you to connect with people all around the world for fun and educational experiences. From virtual tours to cooking classes, there's something special for everyone to enjoy!
Does Airbnb still do online experiences?
Yes, Airbnb still offers online experiences! You can book an online experience on the platform just like booking an in-person experience. Airbnb is a growing company that connects over 4 million hosts to 1.5 billion guest arrivals across almost every country.
How much do Airbnb online experience hosts make?
With Airbnb reporting that 56% of its hosts use online experiences to supplement their income in 2022 and 2023, the average amount an Online Experience host makes is an impressive $10,000 per year.
What types of experiences are available on Airbnb Online Experiences?
Get ready to embark on an incredible journey with Airbnb Online Experiences! Try virtual adventure tours, delicious culinary classes, enriching workshops, fun team building activities, and so much more.
How do I host my own Airbnb Online Experience?
Host your own Airbnb Online Experience by creating an experience page, outlining what you have to offer, adding photos or media, setting dates, and allowing users to sign up. Meet the requirements for hosting and you're all set!