New York City is a melting pot of culture, cuisine, and endless possibilities for team building adventures. This bustling metropolis offers a wealth of opportunities to bond with your team, boost morale, and develop essential skills. In this blog post, we'll explore 30 of the best team building activities NYC has to offer in 2023, from culinary experiences to sports challenges and everything in between. Ready to embark on an unforgettable journey with your team? Let's dive right in!
If you want to skip to the good part, our most favorite team building activities in NYC happens to be a ghost tour in Dracula's old neighborhood in Romania, which is conducted via Zoom through Airbnb Online Experiences. You can bring your entire team both in office and remote, choose your date and time, then sit back and enjoy. It's one of the most unique and entertaining team building activities in NYC we've seen. Thousands of individuals and team members from hundreds of great companies have said great things about this tour so far, check it out!
Table of Contents
Corporate Team Building Activities NYC – Key Takeaways
Experience the ultimate team building with NYC's best activities: culinary classes, food tours, virtual reality arcades & escape rooms!
Get creative and explore outdoors with scavenger hunts, kayaking trips & Central Park activities.
Try something new together like painting and sip classes or remote mixology for a unique bonding experience!
Top Culinary Team Building Activities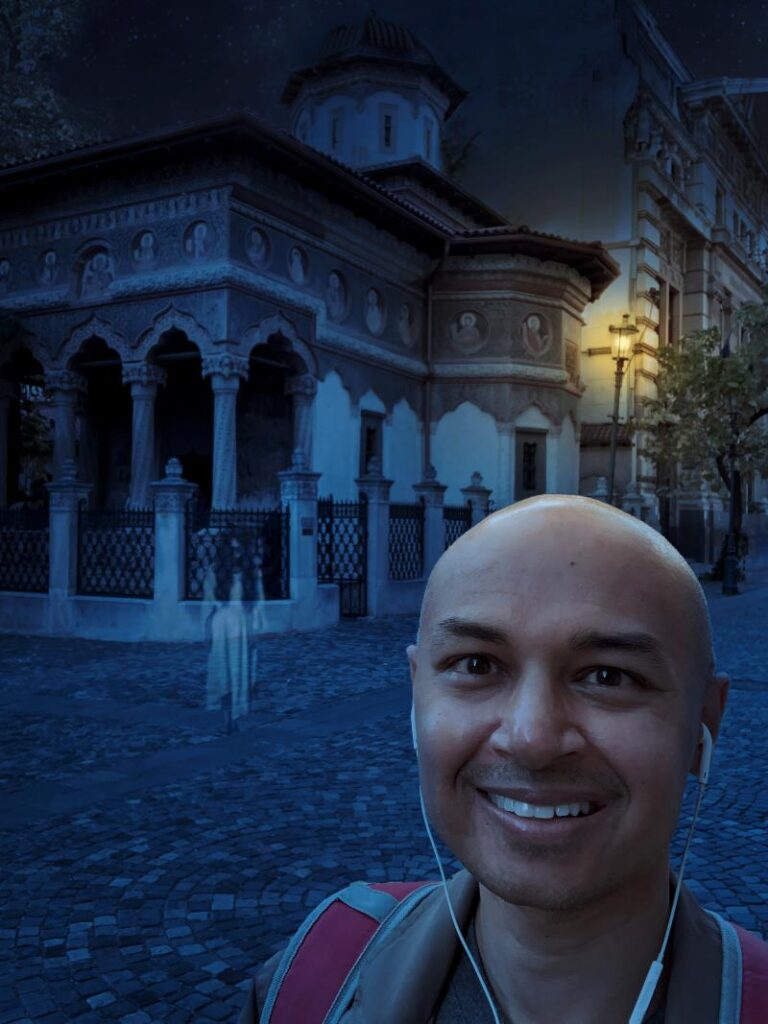 Nothing brings people together quite like food. Culinary team building activities are a delicious and interactive way to engage your team, offering hands-on experiences that will have everyone's taste buds tingling and their teamwork skills flourishing.
Whether it's learning new recipes, exploring diverse neighborhoods, or connecting with remote colleagues, NYC is the perfect place to cook up some fun.
Cooking Classes
Channel your inner chef and strengthen team relationships with interactive cooking classes led by professional chefs in NYC. From pasta making to sushi rolling, cooking classes offer a unique opportunity for team members to collaborate, learn new culinary skills, and bond over delicious dishes.
Some of the best cooking class classes in NYC for 2023 include:
NY Cake Academy
Taste Buds Kitchen
Murray's Cheese
The League of Kitchens
Pizza School NYC
Who knew a team building event could be so mouthwatering and full of fun team building activities?
Food Tours
A walking food tour is an excellent way to explore the diverse neighborhoods and eateries of NYC while bonding with your team. Led by knowledgeable guides, food tours offer a unique glimpse into the city's vibrant culinary scene, allowing your team to:
Taste and learn about various cuisines
Discover hidden gems and local favorites
Experience the culture and history of the neighborhoods
Enjoy a fun and relaxed setting
Some popular food tour options include Sidewalk Food Tours and Ahoy New York Tours & Tasting, where your team will savor delectable bites while discovering the rich history and culture of NYC's food scene.
So, why not treat your team to a delicious adventure on your next team outing?
Online Culinary Experiences
Navigating the remote work environment of today demands creativity in connecting with colleagues who might be spread across different locations. Virtual culinary experiences like online cooking classes, mixology sessions, and wine tastings provide an opportunity for remote teams to bond and learn together, all from the comfort of their homes.
Led by top-rated professionals, these interactive experiences are perfect for fostering teamwork, communication, and a shared love of food and drink. Consider raising a virtual toast to your team's success with an online culinary adventure, making it an ideal choice for both fun corporate events and smaller corporate event gatherings.
Creative and Unconventional Activities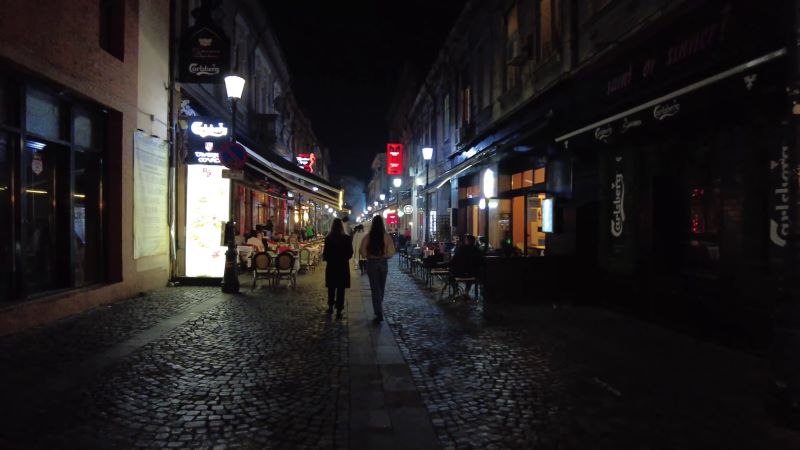 Should your team yearn for something unique and engaging, the best team building activities are creative and unconventional, transcending traditional company team building activities. One such creative company team building activity is escape rooms, which along with fun team building activities like Museum Hack tours and virtual reality arcades, provide out-of-the-box experiences aimed to uplift team morale and encourage a collaborative spirit in an entertaining and exciting manner. Consider organizing a DIY team building event, such as a team building activity like escape rooms, to foster teamwork and camaraderie.
Museum Hack Tours
Museum Hack tours provide an unconventional twist on the traditional museum experience, offering interactive games, storytelling, and challenges tailored to your team's interests and goals. Discover the secrets of NYC's most iconic museums, such as the Metropolitan Museum of Art, while building camaraderie and fostering collaboration among your team members.
Companies like Google, Adobe, and Lego have turned to Museum Hack for their team building needs, proving that learning and doing classic team building activities and bonding can go hand in hand in a fun and engaging environment.
Virtual Reality Arcades
Immerse your team in a virtual world where collaboration and problem-solving skills are put to the test at exciting virtual reality arcades like VR World in NYC. These high-tech experiences offer a unique opportunity for team members to work together in a completely new environment, bridging the gap between the digital and physical worlds.
With thrilling games and challenges, virtual reality arcades guarantee a team building experience unlike any other.
Escape Rooms
Escape rooms are an excellent choice for teams looking to put their problem-solving skills and collaboration to the test in a high-pressure, fun, and immersive environment. By working together to solve puzzles and decipher clues, team members will develop strong communication and critical thinking abilities that can translate to success in the workplace.
Popular escape room options in NYC include Mission Escape Games, Exit Escape Room, and Komnata Quest, offering a variety of thrilling and challenging experiences for teams to conquer together.
Outdoor Adventures and Exploration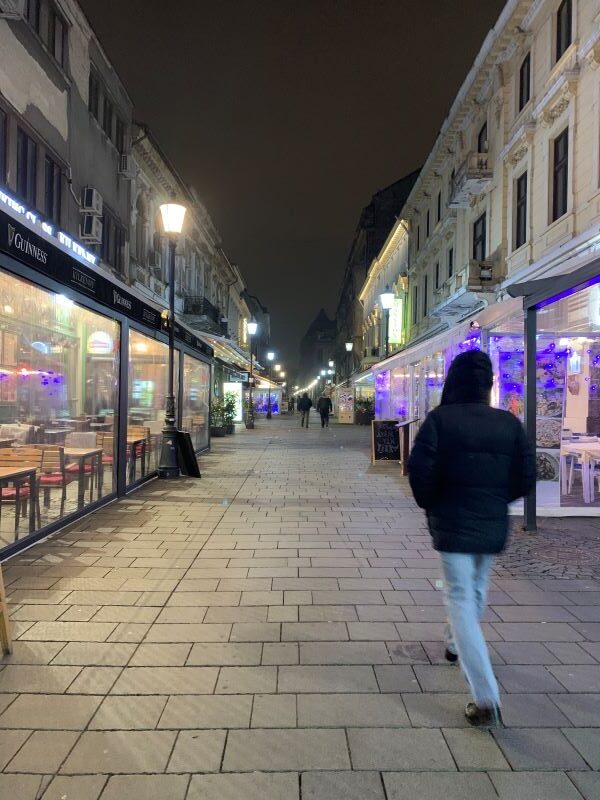 Teams looking to soak in some fresh air and relish the great outdoors can find a multitude of outdoor team building activities in NYC, encouraging exploration and adventure. Some options include:
Exploring the lush landscapes of Central Park
Engaging in water activities on the Hudson River
Participating in outdoor sports like soccer or frisbee in local parks
Going on a guided hiking or biking tour in the city
Taking part in a scavenger hunt or team building challenge in outdoor spaces
There's no shortage of opportunities for your team to bond and grow together in the city that never sleeps.
Options include scavenger hunts in the park, kayaking trips, and more.
Central Park Activities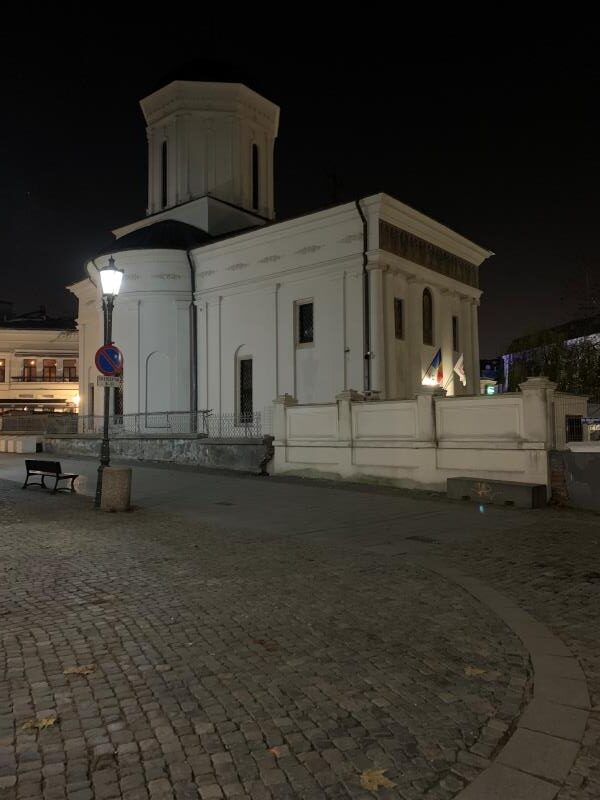 Central Park is a haven for team building events, with its vast green spaces and iconic attractions providing the perfect backdrop for scavenger hunts, picnics, and walking tours. Teams can bond over their favorite animals at the Central Park Zoo, or embark on a scavenger hunt with team building companies, like ScavBoss for a fun and competitive team building experience.
ScavBoss offers a variety of scavenger hunt options, from custom-made hunts to
Hudson River Kayak Tours
Exploring NYC's waterfront on a guided kayak tour is an adventurous way to bond with your team while taking in stunning views of the Manhattan skyline. Companies like I Paddle New York and Active Lifestyle Tours offer unforgettable kayak experiences that will challenge your team's collaboration skills and create lasting memories.
High Line Walks
The High Line, an elevated park built on a historic freight rail line, offers a unique opportunity for teams to enjoy scenic walks while appreciating the art, architecture, and gardens that line this urban oasis.
After exploring the High Line, teams can continue their bonding experience with a delicious lunch or dinner at the nearby Chelsea Market, a food-lover's paradise.
Sports and Active Challenges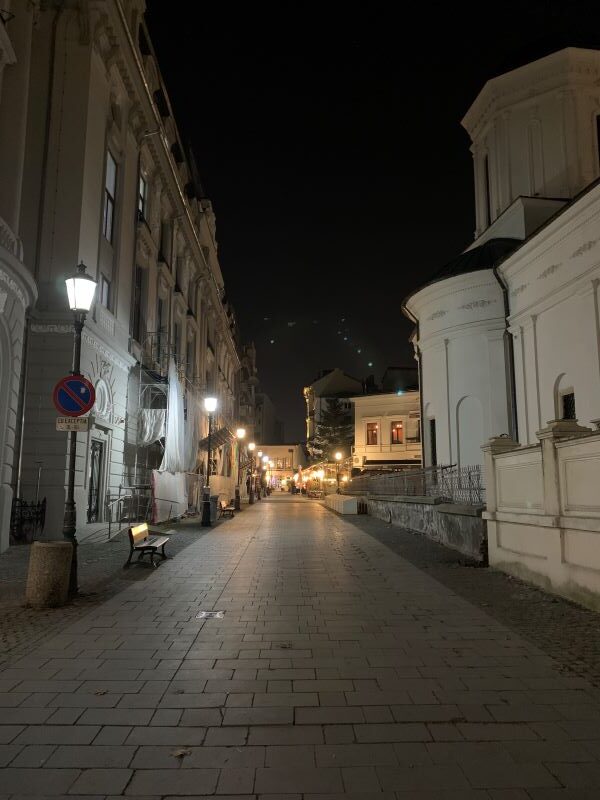 Teams that thrive on friendly competition will find sports and active challenges an invigorating means to bond while fostering teamwork and collaboration. From action-packed events at Chelsea Piers to tennis showdowns at Court 16, these fun activities will have your team cheering each other on and celebrating their victories together. Explore other team building activities to find the perfect fit for your group.
Chelsea Piers Events
Chelsea Piers is a popular venue for team building activities, offering a wide range of sports and experiential games to suit every team's preferences and skill levels. From bowling at Bowlmor Lanes to laser tag battles and group sports games, Chelsea Piers provides a fun and engaging environment for teams to bond and develop essential teamwork skills.
With numerous options to choose from, there's something for everyone at Chelsea Piers.
Court 16 Tennis Showdowns
Serve up some friendly competition with an interactive tennis team event here at Court 16, NYC's premier tennis club. These showdowns are perfect for sporty and active teams looking to promote healthy competition and team bonding while improving their tennis skills.
With top-notch facilities and expert coaching, your team will be acing their way to success in no time.
Throwback Fitness Play Day
Take a trip down memory lane with Throwback Fitness Play Day, a nostalgic team building experience that combines fun, active games with a touch of nostalgia. From Field Day to Virtual Recess and Office Color War, Throwback Fitness offers a variety of engaging activities fun games that will have your team laughing, playing, and bonding like never before.
Artistic and Cultural Experiences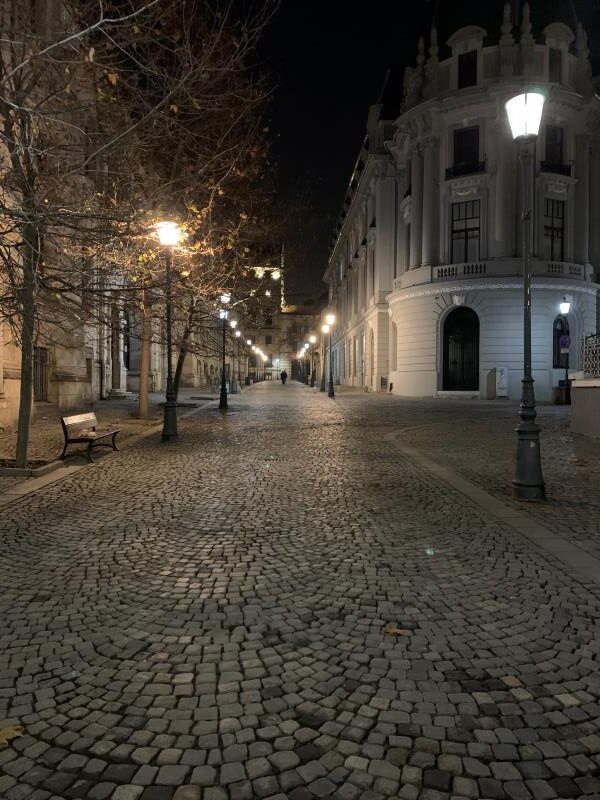 Catalyze your team's creativity and collaboration through artistic and cultural experiences that highlight the diverse talents and interests of your team members. From painting and sip classes to dance lessons and guided tours of iconic landmarks, these corporate event ideas provide a unique opportunity for teams to express themselves and learn from one another.
Such experiences can cultivate a sense of camaraderie and connection among team members
Painting and Sip Classes
Unleash your team's inner Picasso with a relaxing painting class where members can enjoy drinks and conversation while creating their own masterpieces. Companies like Painting Lounge and The Art Studio NY offer guided painting classes that cater to all skill levels, providing a fun and supportive environment for your team to bond and express their creativity.
So grab a brush, raise a glass, and let the good times flow!
Dance Classes
Get your team moving and grooving with dance lessons that cater to a variety of styles, including:
Salsa
Hip-hop
Contemporary
Jazz
Ballet
Ballroom
Dance classes not only promote creativity and collaboration but also provide an energizing break from the daily grind.
Top dance studios in NYC like Dance With Me SoHo, Fit4Dance, and 305 Fitness offer lessons for all levels, ensuring that everyone can join in on the fun and learn some new moves in the process.
Guided Tours of Iconic Landmarks
Discover the rich history and culture of New York City with expert-led tours of its most iconic landmarks and natural history, such as the Statue of Liberty, the Empire State Building, and Central Park. These educational and engaging tours provide a unique opportunity for teams to bond while exploring the city's most famous sites.
With knowledgeable guides and breathtaking views, guided tours of NYC landmarks are a memorable team building experience that your team won't soon forget.
Virtual Team Building Options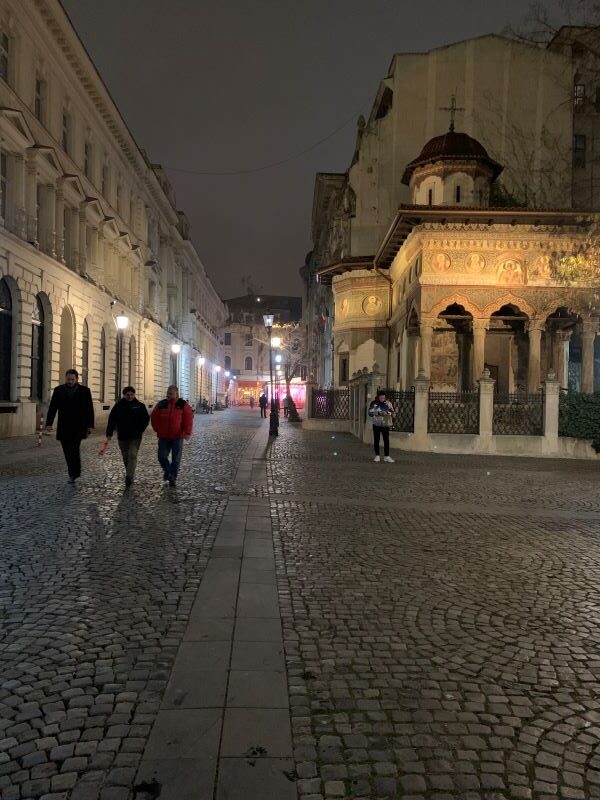 As the world becomes increasingly remote, finding ways to connect and engage with colleagues situated in various locations becomes paramount. Virtual team building exercises and activities like online trivia game nights, virtual escape rooms, and remote mixology classes offer a fun and interactive way for remote teams to bond and collaborate, ensuring that everyone feels included and connected.
Such activities can cultivate camaraderie and trust large groups, while also
Online Trivia Game Nights
Put your team's knowledge to the test with virtual trivia game nights, perfect for remote teams looking to bond and collaborate over a fun and challenging activity. Companies like NYC Trivia League and Online Trivia Night On Zoom offer exciting online trivia games that encourage friendly competition and teamwork.
With a wide range of topics and difficulty levels, there's a virtual trivia game to suit every team's interests and expertise.
Virtual Escape Rooms
Challenge your remote team's problem-solving skills and communication abilities with online escape room challenges that can be accessed from anywhere with an internet connection. Companies such as Mission Escape Games and Exit Escape Room offer thrilling virtual escape room experiences that require teamwork, critical thinking, and collaboration to succeed.
With a variety of themes and difficulty levels, virtual escape rooms provide remote teams with an engaging and interactive team building experience.
Remote Mixology Classes
Cheers to remote team bonding with virtual mixology sessions led by professional mixologists. Remote mixology classes offer a unique opportunity for remote team members to learn the art of crafting cocktails while engaging in casual conversation and team bonding.
Companies like Mixology Classes NYC and Cozymeal offer online mixology classes that cater to all skill levels, ensuring a fun and interactive experience for everyone involved.
Summary
From culinary adventures to sports challenges and artistic experiences, New York City offers a diverse array of team building activities to suit every team's interests and needs. Whether you're looking to strengthen relationships, boost morale, or develop essential skills, these 30 team building activities in NYC for 2023 will provide unforgettable experiences that your team will cherish for years to come. So go ahead and explore the endless possibilities that the Big Apple has to offer, and watch your team thrive.
Frequently Asked Questions
Group things to do in nyc?
Experience all that NYC has to offer with these exciting and fun group photos and activities! Go on a scavenger hunt, take a ghost hunt tour, enjoy a bar crawl, visit the Tenement Museum, taste some pudding, explore the Bronx Zoo, and ride a sightseeing bus! There are so many fun things to do in New York City! Whether you're looking for a thrilling adventure or a relaxing day out, there's something for
What are some unique team building activities in NYC?
Discover a world of unique team building activities in NYC, like culinary experiences, escape rooms, virtual reality arcades, outdoor adventures and artistic experiences – a perfect way to bond with your team!
Are there virtual team building options for remote teams?
Yes, there are exciting virtual team building options such as online trivia game nights, virtual escape rooms, and remote mixology classes available to remotely located teams.
Can team building activities be customized to suit a team's interests and goals?
Yes, team building activities can absolutely be customized to suit a team's interests and goals, allowing for a unique experience and fun group activity that fits the needs of the specific team.
Do team building activities cater to all skill levels?
Team building activities like cooking classes, dance lessons, and mixology classes are suitable for people of all skill levels and can be adjusted to their needs, making them a great way to bring people together.